Diamond Princess evacuations begin as China announces death toll in country up to 1,665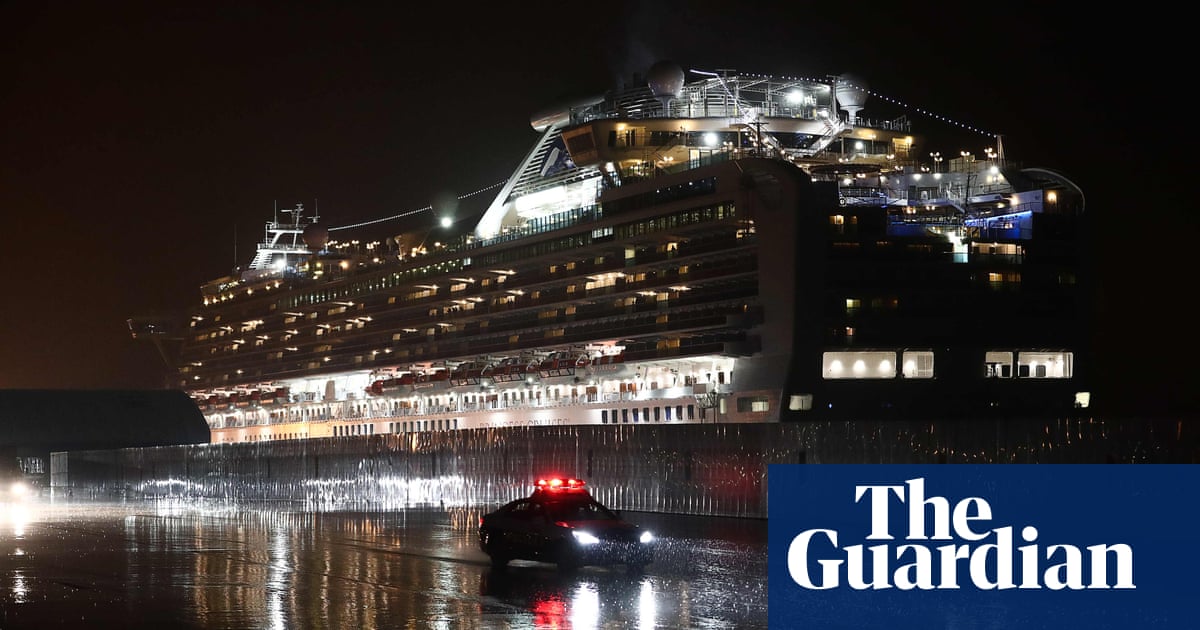 Hundreds of Americans have been flown out of Japan after leaving the quarantined Diamond Princess cruise ship in Japan on Sunday night, as a further 70 people onboard tested positive for Covid-19, bringing the total to 355.
The removal of US citizens from the ship, moored at Yokohama, south of Tokyo, came as other countries said they would fly their citizens home just four days before the official quarantine set by Japanese health authorities was set to end.
Passengers wearing masks could be seen waving through the windows of buses parked near the ship.
The US evacuation began hours after Chinas national health commission announced the death toll from the coronavirus inside the country had risen to 1,665, with 68,500 infections. The daily total of new cases fell for the third day in a row, but researchers advised caution as it follows a spike last week when Hubei province changed the way it was counting cases of the virus.
US officials said 380 Americans would be taken to an air force base in California on two government-chartered aircraft leaving Tokyos Haneda airport on Monday.
About 40 US citizens onboard the ship have tested positive for the virus and will be treated in Japan. Those displaying symptoms will not be allowed to board the plane.
The Diamond Princess, with about 3,500 passengers and crew onboard, has the highest number of coronavirus infections outside China. Those testing positive will be transferred to Japanese hospitals.
If infections on the Diamond Princess are included, Japan, with 404 cases, has the third highest number of Covid-19 infections outside Chinas Hubei province, where the illness is thought to have originated. The city of Wenzhou, in Zhejiang province, has 502 recorded cases, followed by Shenzhen, in Guangdong province, with 414 cases.
Japans health minister, Katsunobu Kat, told public broadcaster NHK: We must anticipate a spread of infections from now and must build a medical system to focus efforts to prevent people from becoming gravely ill or dying.
The US embassy in Tokyo said passengers and crew onboard the ship were at high risk of exposure to the virus and it recommended its citizens take one of the flights home.
It said all passengers would be screened before being allowed to board the chartered flights and everyone would be quarantined for 14 days upon arrival.
Gay Courter, one of the American passengers onboard, said: Leaving in a few hours. No details. Might be going to Texas or Nebraska.
Kyodo news agency quoted Takaji Wakita, the head of the National Institute of Infectious Diseases, as telling reporters:We agreed that the present situation represents the early stage of a domestic outbreak. This could progress further.
South Koreas government, meanwhile, said it would join the US in removing its citizens from the Diamond Princess. The government plans to bring those Koreans home if they are tested negative from screenings by the Japanese authorities and are willing to return, the minister of health and welfare, Park Neung-hoo, said.
About 68,500 people in mainland China have been confirmed to have been infected with the coronavirus, and 1,665 people have died from Covid-19, Chinas national health commission said on Sunday. The figures included a further 142 in the 24 hours to midnight on Saturday, and a further 2,000 new confirmed cases.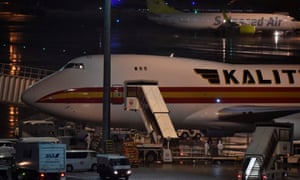 Read more: https://www.theguardian.com/world/2020/feb/16/coronavirus-us-to-evacuate-americans-onboard-cruise-ship-diamond-princess