Evacuations begin despite continued quarantine as Japan warns outbreak entering new phase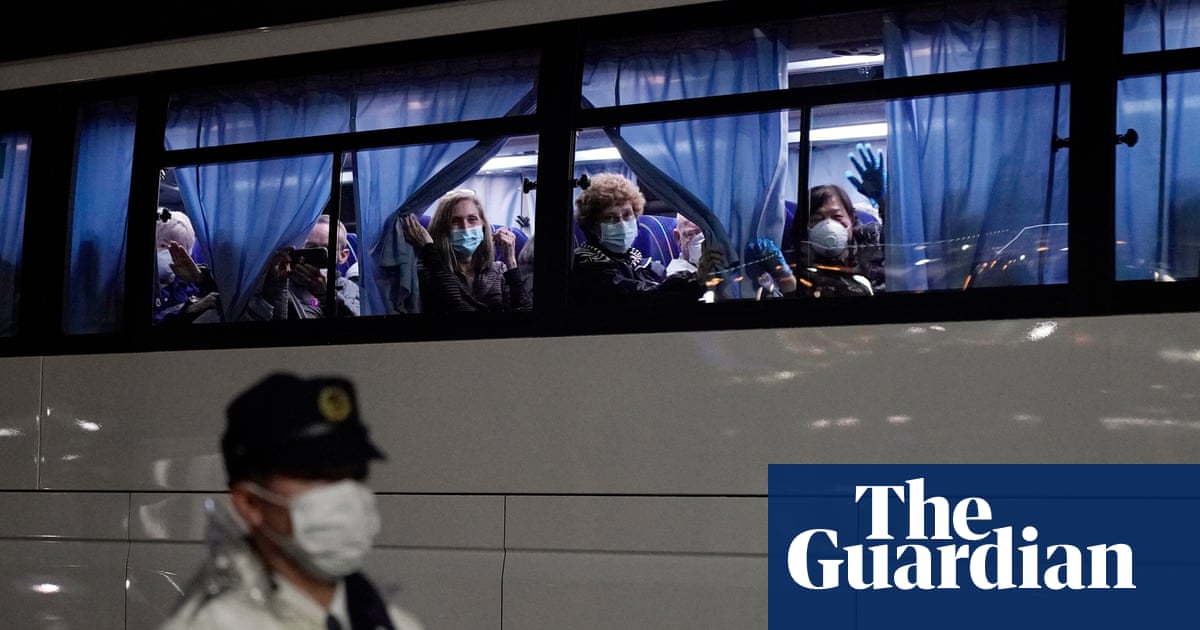 Another 99 people have tested positive for coronavirus onboard the stricken Princess Diamond cruise ship docked in Japan, bringing the total number of confirmed infections to 454.
Meanwhile concern is growing over possible infections among passengers from another cruise liner that docked in Cambodia last week. On Sunday a traveller from the MS Westerdam was confirmed to have the virus in Malaysia, days after disembarking along with hundreds of other passengers.
It is not clear how many travellers remain in Cambodia and how many have already travelled on to further destinations. The Cambodian health ministry did not respond to requests for comment.
The cruise operator, Holland America Line, told Reuters that guests who had left Cambodia would be contacted by their local health department and be provided further information. It is not clear if passengers will be asked to self-isolate once they return home.
Hundreds of American passengers from the Diamond Princess, where travellers have been mostly confined to their cabins since 3 February, have been flown back to the US.Fourteen passengers tested positive during the evacuation, the US state department said.
Australia said it would follow suit on Wednesday. Both countries have said citizens will face a further two weeks of quarantine after arriving home. Forty American passengers who were diagnosed with the virus have already been transferred to hospitals in Japan.
Some Diamond Princess passengers still on the ship face another two weeks in isolation if they have shared a cabin with someone who tests positive.
The total number of people infected around the world climbed to more than 71,000 on Monday, including a further 2,048 confirmed cases in China, where the total number of deaths stands at 1,770. Five people have died outside China. Of the 105 deaths reported in China on Monday, 100 were in Hubei province, the centre of the outbreak.
Cities in Hubei have stepped up measures to stop the viruss spread. The city of Xiaogan which has a population of nearly 5 million people and the second highest number of confirmed cases in China ordered residents to stay in their homes or face detention of up to 10 days. China also said it may postpone its annual congress in March its biggest political meeting of the year because of the outbreak.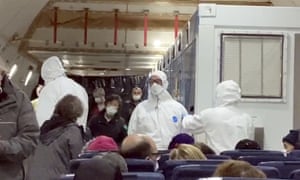 Read more: https://www.theguardian.com/world/2020/feb/17/coronavirus-japan-braces-for-hundreds-more-cases-as-another-china-city-locked-down