Every February Horsetail Fall is lit by the setting sun, bringing thousands of people to Yosemite to watch the phenomenon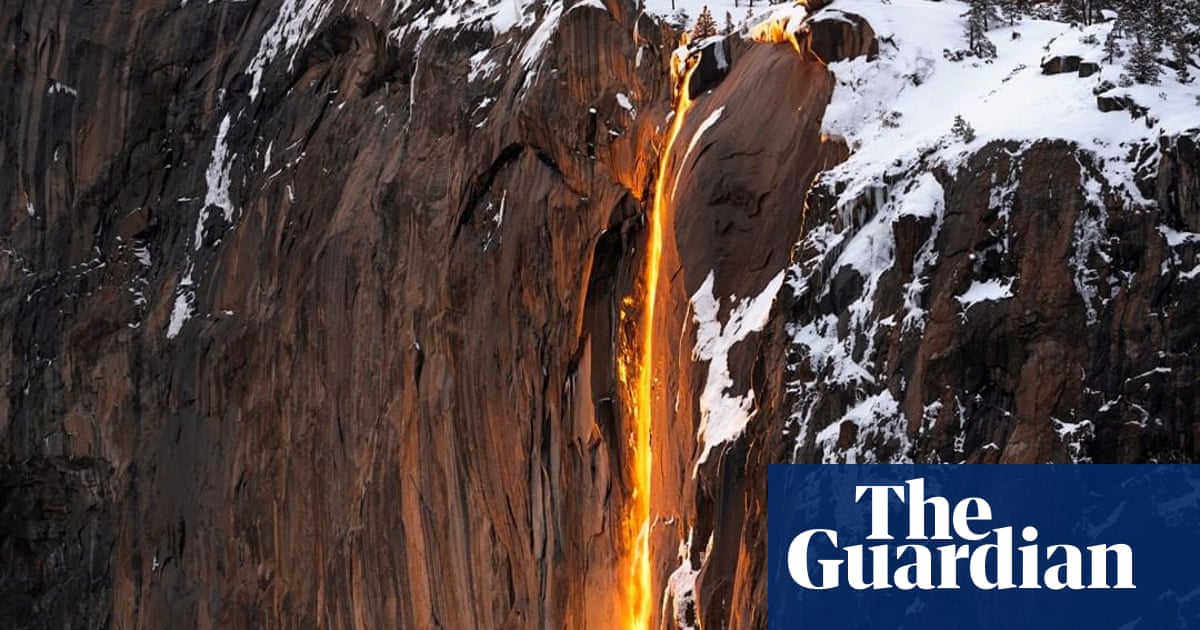 Aaron Meyer vividly remembers his first firefall. The spectacle of Yosemites famous Horsetail Fall lit up by the setting sun, which lasts for just a few minutes per night for a few weeks in late February, is sought out obsessively by photographers like him.
The clouds opened up just before sunset and it looked like someone had taken a match to the waterfall, you watched it go light up from top to bottom, he says of his first visit in 2011. Everyone erupted in cheers; it was the most amazing thing Id ever seen.
Back then, photographing the natural phenomenon was a guessing game. The firefall requires a convergence of forces: enough moisture to fuel the falls, skies clear enough for the light to shine through, and the right angle for the suns light to hit the 1000ft waterfall, east of El Capitan, for a dazzling display of color.
Soon after his first visit, Meyers, a trained engineer, built a computer program that could calculate the days that would have the best angle of the sun for optimal viewing, and published his recommendations on his blog.
For a couple of years no one seemed to notice until 2015, when someone shooting beside him pulled out a paper copy of his blogpost. It was like, people are actually using this, says Meyers, who spoke with the Guardian just before he left town for Yosemite.
Photographers are one of the reasons why the firefall has gotten so much buzz from the time Ansel Adams captured the falls in 1940 up to now. But in recent years the firefalls popularity has soared, boosted by social media and enthusiasts such as Meyers who have made capturing the phenomenon more accessible.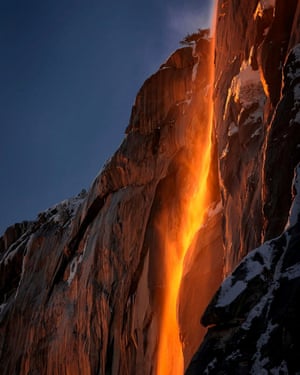 Read more: https://www.theguardian.com/us-news/2020/feb/17/yosemite-firefall-national-park-horsetail-fall