Businesses in the usually busy neighborhood are cutting staff as sales drop even though the virus has not yet made it to New York City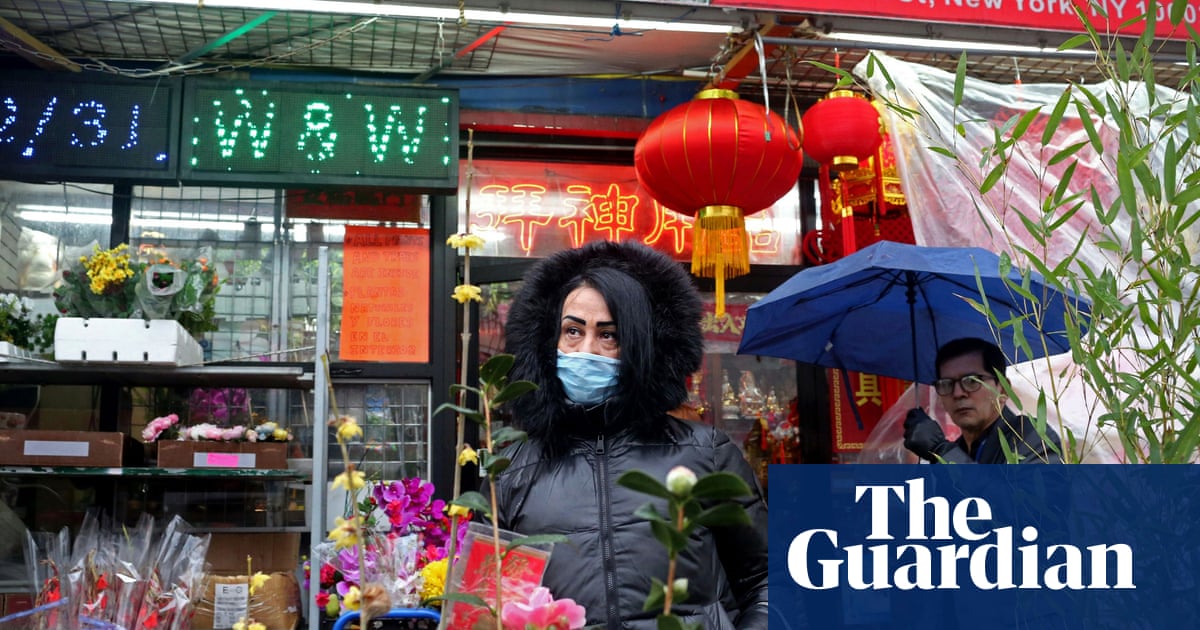 New York Citys Chinatown is typically a bustling hub for locals and tourists alike, an economic center fueled by hundreds of independent shops selling everything from cellphones to steaming plates of shu mai.
But recently, the streets of Chinatowns corner of downtown Manhattan have been quieter. Fewer tour groups are walking along the streets, fewer people are going to the neighborhoods most famous restaurants. Even some locals seem hesitant to go out to their favorite spots.
Though Wuhan is nearly 7,500 miles (12,000km) from New York City, and there have been no confirmed cases of the coronavirus in the city or state of New York, Chinatown business owners say their restaurant and shops are taking hits over fears of the virus.
We laid off about 40% of our staff to maintain the business because were getting less profit, said David Ching, owner of Yin Ji Chang Fen, the sole New York outlet of a popular rice noodle roll chain in Guangzhou, China.
Though the restaurant was packed to the brim with customers when it opened in September, the number of patrons dropped off by about 40% once news of the virus spread, Ching said.
Before the typical lunch rush, Yin Ji Chang Fen had just a few tables open on Wednesday morning. But Ching said it was about half of what they would usually get before fears over the virus started. Its been slow, he said.
Just down the street from Yin Ji Chang Fen, Julia Chang was the sole waitress taking orders at Julia Tea & Dim Sum House, the restaurant that bears her name. Business has been down by about 20%, forcing her and her co-owners to cut staff.
Before we put a notice for hiring [on the window], and now I have to take it off, Chang said. People may be scared to come to Chinatown its understandable.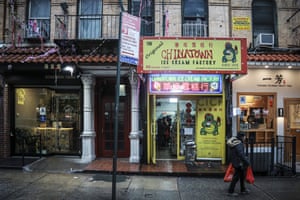 Read more: https://www.theguardian.com/us-news/2020/feb/21/nyc-chinatown-coronavirus-fears-business