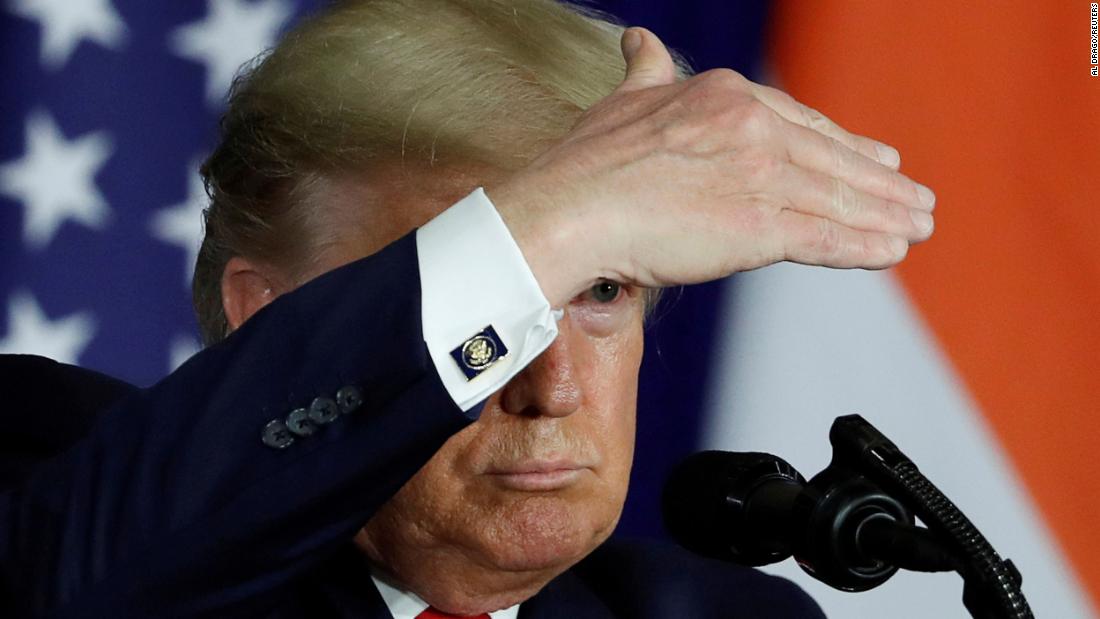 (CNN)President Donald Trump keeps telling us not to worry, that the fast-spreading COVID-19, the coronavirus, is "going to go away," soon, probably by "April," and that a vaccine is "close." The experts, including federally-employed top scientists, say he's wrong on all these counts. (Please don't fire them!)
But the virus could have a dramatic impact on the future of the United States even if not one more American becomes infected. And Trump knows this.
This virus, a public health emergency and a human tragedy, is also a sudden and powerful factor affecting the global economy. As a result, it could end up playing a key role in determining the outcome of the 2020 election in the United States.
If the 2020 election is close once again, an erosion in America's economic performance could sway enough people to deny him reelection.
Obviously, that is not the only factor. The Democrats' choice of candidate may be a much more important consideration for voters.
Still, the inescapable impact of the coronavirus on the US economy could prove pivotal.
But even if all the cases were limited to China, the rest of the globe would feel it. That's because China has become a global economic powerhouse: The loom in the tapestry of interconnected threads that is global commerce. Those who thought the impact of COVID-19 would resemble that of another epidemic, SARS in 2003, missed the contrast.
China is a voracious consumer of exports from around the world, and in recent years, it has also become an important consumer of finished goods.
A slowdown there will be a gut-punch to exporters in multiple countries.
It's why Trump had reportedly feared taking measures that signal panic.
The best advice for Americans now is to wash your hands often and listen to the experts — not to the President. He's not telling the truth. He's gaslighting, muddling and contradicting the
urgent public health advice
from experts.
It's impossible to know the magnitude of the hit. But it's not out of the question that coronavirus could become Trump's "black swan," the low-probability, high-impact event that changes everything, even his prospects for reelection.
Read more: https://www.cnn.com/2020/02/25/opinions/trump-downplay-coronavirus-ghitis/index.html