The long read: In our time of climate crisis and inequality, as top chefs dream less of Michelin stars and more of changing the world, the New Nordic movement is reaching beyond haute cuisine into classrooms, supermarkets and parliaments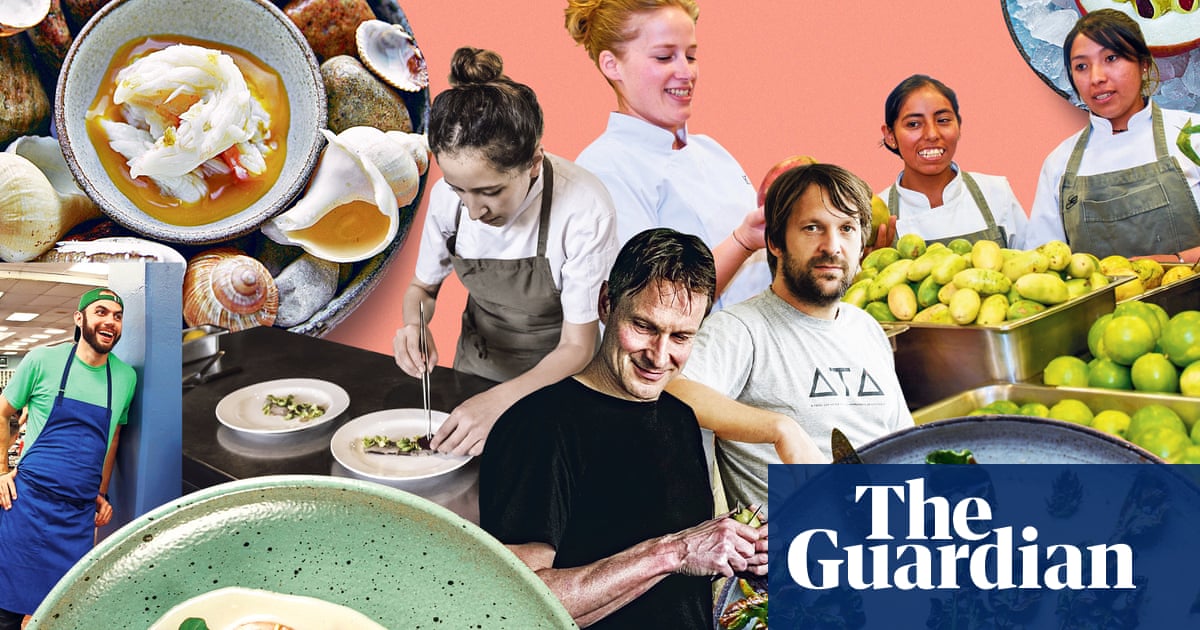 Few restaurants have enjoyed as much acclaim and influence, or been as widely caricatured, as the Copenhagen fine-dining institution Noma. In its 16 years of existence, it has been at the top of the Worlds 50 Best Restaurants list four times. There are three Noma books, two feature-length films and a Noma documentary series. There are Noma dissertations and dozens of Nomaheads dedicated diners who follow the restaurant all over the world, from Yucatan to Tokyo to Sydney and back again. In the early 2010s, there were so many articles about hunting for wild produce with Nomas charismatic head chef that one writer declared it The Era of the I Foraged With Ren Redzepi Piece. There is even a 240-page travelogue, written by an Esquire editor who followed Redzepi across the world for four years.
But all the attention that has been lavished on Nomas hyperlocal, micro-seasonal food butterflies moulded from blackcurrant leather; 100-year-old mahogany clams served in their shell has obscured the much more ambitious aims that the restaurants creators, alumni and allies have been trying to achieve. Noma as a traditional haute cuisine restaurant, with its elegant cookbooks and high-concept food, is being overtaken by a grander project. The people behind the restaurant are trying to expand New Nordic, a culinary movement they began in Scandinavia 15 years ago, to the rest of the globe. In doing so, they want to transform every link in the long chain of how food is produced and consumed, from the dirt up to your dinner table.
The New Nordic movement is bound by a set of 10 principles that stress sustainability, locality and respect for the natural world. Those ideals may sound familiar, but the scale of what its adherents are accomplishing makes New Nordic potentially far more transformative than any previous food movement. It is reaching beyond farms and fine-dining restaurants, and into halls of power, supermarket aisles, canteens and classrooms.
Pretty much anywhere in Denmark, you can walk into a supermarket and find ready meals made with traceable organic produce by co-operative kitchens in Copenhagen that bear the name of Claus Meyer, Nomas co-founder. Meyer has also created a food training programme in Denmarks prisons to reduce recidivism, and he is partnering with Ikea which feeds 660 million people a year, making it one of the 10 largest food-service operations in the world to veganise its menu.
Further afield, in Bolivia, Meyer has opened restaurants and cooking schools to revive the nations hospitality industry. In the US, Dan Giusti, a former head chef at Noma, now feeds more than 4,000 school children a day with nourishing meals, while in Albania, Fejsal Demiraj, one of Nomas current sous chefs, runs a foundation that researches and catalogues the nations village recipes to give the country a documented culinary history for the first time.
Followers of the New Nordic approach are also working to change food policy and production practices around the world. Building on the success of Noma and the New Nordic manifesto, Nordic governments have set up an institute to promote their regions food policies to other nations. In addition, Redzepi has set up a non-profit organisation called Mad it means food in Danish that led a campaign in partnership with the UN in the summer of 2019 against the environmental damage of food production.
There are also plans for a Mad Academy, with funding from the Danish government, which aims to become a Bauhaus of food, as its executive director, Melina Shannon-DiPietro puts it a place where all the different steps in food production are taught, and where efforts are geared towards answering the most urgent questions of the day: How do we make food sustainable? How do we make food available to all? How do we protect food cultures against globalisation?
Its as if Fergus Henderson took his nose-to-tail philosophy into Whitehall, got funding from the National Lottery and ended up getting people across the British isles to butcher their own meat, instead of just feeding offal to well-heeled Londoners. What the New Nordic movement is trying to export is not a single cuisine, but an all-encompassing philosophy of food.
---
Chefs were once courtiers; then, in the 19th century, they became artisans. For a time following the deprivations of the second world war, they were relics vestiges of lost luxury in a time of hardship and scarcity. As the age of reality television and fast money dawned in the 80s, so too did the bonafide celebrity chef: a hard-living, tortured genius who justified their wealth and fame with a relentless dedication to perfection. Then, around the turn of the millennium, came an era of techno-utopianism and the transformation of the chef into a wizard of molecular gastronomy, with its frozen foams and fluid gels and trompe loeil flourishes.
The New Nordic movement heralded another shift in the world of fine dining. In our current era of climate emergency and brutal inequality, celebrity chefs have transformed again, from ruthless kitchen dictators such as Gordon Ramsay and Marco Pierre White, or mad scientists such as Ferran Adri, into crusaders for a better world. Where once the dream was to cook for presidents, now the aim is to work with them. Massimo Bottura, the ebullient owner of the three-Michelin-star Osteria Francescana in Modena, was celebrated in the 2019 Time 100 for his work feeding the homeless. Jos Andrs, the Spanish chef once credited with bringing tapas to the US, now has an accolade far exceeding a Michelin star: a nomination for the Nobel peace prize, for his disaster relief efforts in Puerto Rico after Hurricane Maria. The pursuit of Michelin stars and coffee-table cookbooks has been superseded by pursuing a role in public life.
Of course, there have been powerful voices challenging the mainstream food industry before. At the height of the first-wave of the environmental movement, in the 70s, Alice Waters groundbreaking restaurant Chez Panisse, in Berkeley, California, shone a light on the relationship between food producers and cooks, encouraging diners to reject commercialism and supermarkets, and return to the farmers and ranchers who produce their food in a more sustainable way even if it means paying more for that produce.
Even Jamie Oliver, whose TV persona has been a figure of ridicule to many for the past two decades, invested much of his time in social enterprises, most famously challenging the British government on the quality of school dinners during the heady high-point of the Blair hegemony, and founding the not-for-profit restaurant chain Fifteen, which trained, and was staffed by, apprentices from disadvantaged backgrounds.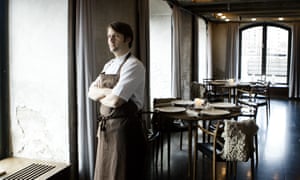 Read more: https://www.theguardian.com/food/2020/feb/28/what-noma-did-next-new-nordic-food-rene-redzepi-claus-meyer-locavore-foraging