Guardian analysis finds that places where black and Latino population is growing by the largest numbers experienced the majority of closures and could benefit Republicans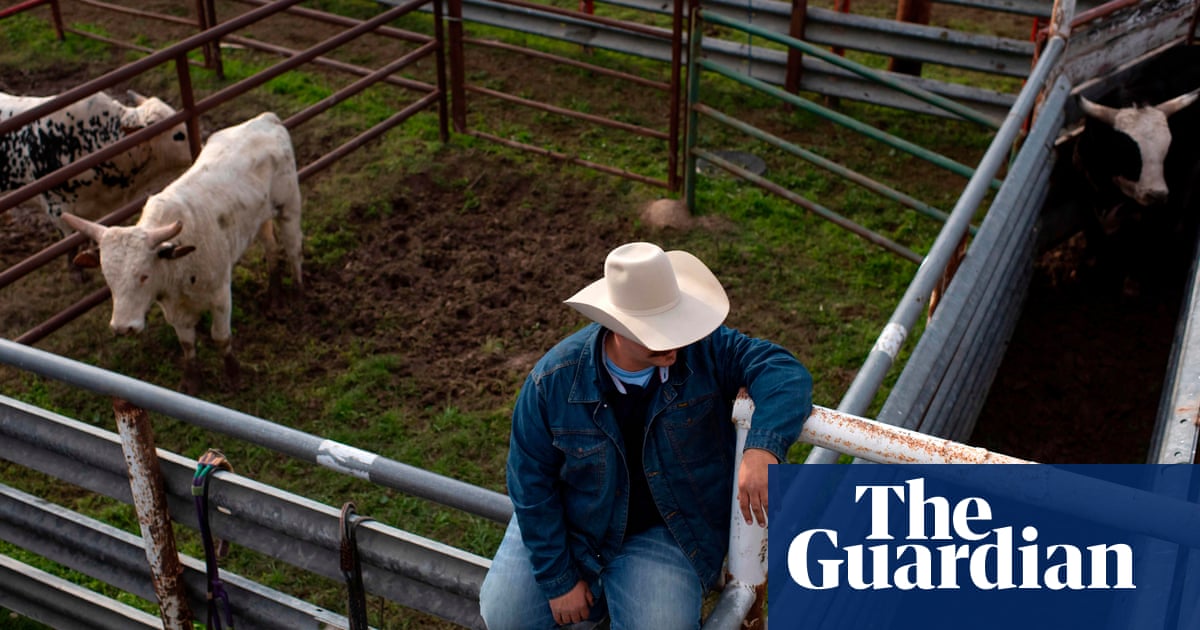 Last year, Texas led the USsouthin an unenviable statistic: closing down the most polling stations, making it more difficult for people to vote and arguably benefiting Republicans.
A report by civil rights group The Leadership Conference Education Fund found that 750 polls had been closed statewide since 2012.
Long considered a Republican bastion, changing racial demographics in the state have caused leading Democrats to recast Texas as a potential swing state. Texas Democratic party official Manny Garcia has called it the biggest battleground state in the country.
The closures could exacerbate Texass already chronically low voter turnout rates, to the advantage of incumbent Republicans. Ongoing research by University of Houston political scientists Jeronimo Cortina and Brandon Rottinghaus indicates that people are less likely to vote if they have to travel farther to do so, and the effect is disproportionately greater for some groups of voters, such as Latinxs.
The fact of the matter is that Texas is not a red state, said Antonio Arellano of Jolt, a progressive Latino political organization. Texas is a nonvoting state.
On a local level, the changes can be stark. McLennan county, home to Waco, Texas, closed44% of its polling places from 2012 to 2018, despite the fact that its population grew by more than 15,000 people during the same time period, with more than two-thirds of that growth coming from Black and Latinx residents.
In 2012, there was one polling place for every 4,000 residents. By 2018 that figure had dropped to one polling place per 7,700 residents. A 2019 paper by University of Houston political scientists found that after the countys transition to vote centers, more voting locations were closed in Latinx neighborhoods than in non-Latinx neighborhoods, and that Latinx people had to travel farther to vote than non-Hispanic whites.
Some counties closed enough polling locations to violate Texas state law. Brazoria county, south of Houston, closed almost 60% of its polling locations between 2012 and 2018, causing it to fall below the statutory minimum, along with another county. In a statement, Brazoria county clerk Joyce Hudman said the closures were inadvertent, and that this would not happen again in 2020.
A Guardian analysis based on that report confirms what many activists have suspected: the places where the black and Latinx population is growing by the largest numbers have experienced the vast majority of the states poll site closures.
The analysis finds that the 50 counties that gained the most Black and Latinx residents between 2012 and 2018 closed 542 polling sites, compared to just 34 closures in the 50 counties that have gained the fewest black and Latinx residents. This is despite the fact that the population in the former group of counties has risen by 2.5 million people, whereas in the latter category the total population has fallen by over 13,000.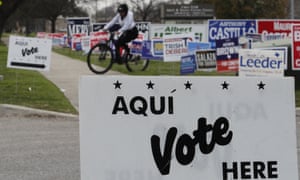 Read more: https://www.theguardian.com/us-news/2020/mar/02/texas-polling-sites-closures-voting