An indoor beach won Lithuania the top prize at the Venice Biennale. Continuing our tour of Europe, we visit the capital Vilnius to gauge the scene it sprang from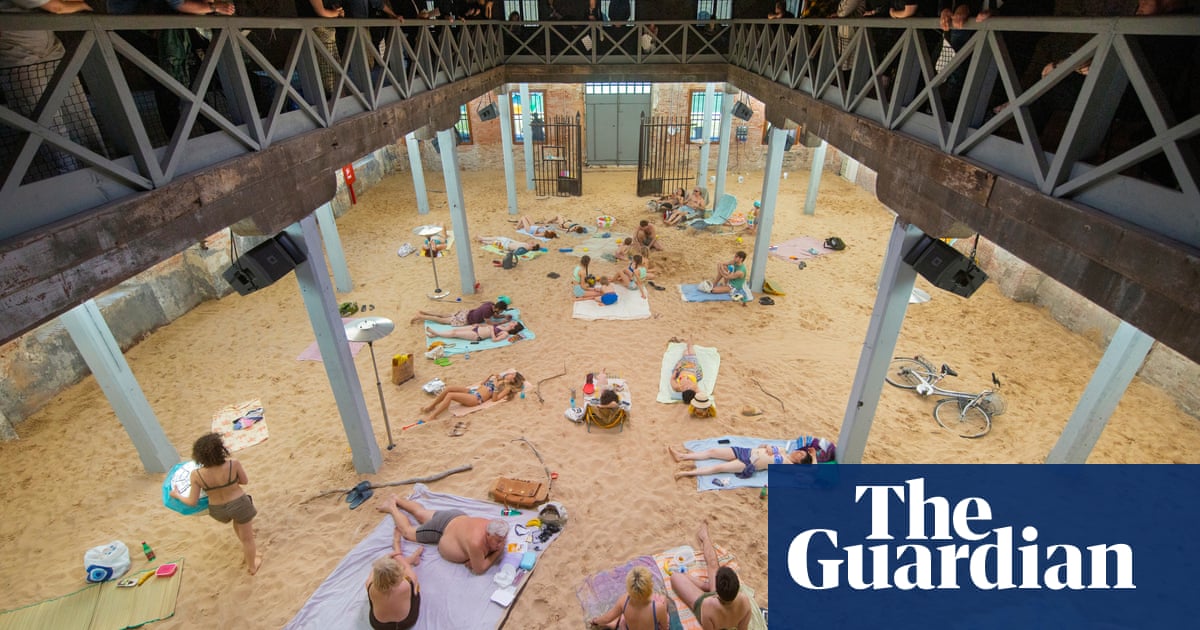 Holidaymakers lounge on an indoor beach, stretching out on towels and slathering one another in suncream. They play sudoku, fret and sing, while around them kids run among the supine pale bodies. There are ice creams, there is lassitude and threat. We catch the sunbathers thoughts and anxieties in song, as the imminence of ecological doom grows ever closer.
This was Sun and Sea (Marina) at last years Venice Biennale, which won Lithuania the international art shows prestigious Golden Lion. The audience looked down on the work from above and even more people queued outside, as word got round that this was the one thing in the biennale not to be missed.
Compelling, heartbreaking, morbid and funny, Sun and Sea (Marina) was first presented in Lithuania in 2017, at the bottom of a large stairwell in Vilniuss National Gallery of Art, an extensively remodelled, Soviet-era museum. Following Venice, the work is soon embarking on a global tour, taking in South Korea, Australia, Canada and Brazil, as well as Londons Barbican. So what do we know about the country and scene that produced such a world-beater? Are there more out there?
The piece is the second collaboration between director Rugil Barzdiukait, writer Vaiva Grainyt and artist and composer Lina Lapelyt. Their earlier work was 2013s Have a Good Day! an opera starring 10 supermarket cashiers that has also been performed worldwide. The rampant success of their current production vexes its creators.
The links between visual art, theatre, literature and music are strong in this country that has a small and concentrated cultural scene. Its population is just under three million so the audience for contemporary art, I am repeatedly told, is limited and not always appreciative. Everyone knows everyone and pretty much all the artists pass through the Vilnius Art Academy, which co-sponsored Sun and Sea. A lot of younger artists and performers seem to shuttle elsewhere, to study, take residencies and teach abroad. Almost everyone says they perform multiple roles as artists, curators, writers and much more besides. They make their own scene, often in the most ad hoc ways.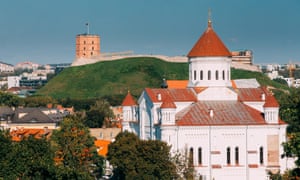 Read more: https://www.theguardian.com/artanddesign/2020/mar/04/beach-of-doom-lithuania-art-scene-world-champions-venice-biennale