Up to a fifth of the workforce may be off sick during the peak of a coronavirus epidemic in the UK, the government says in its latest plans.
Police may need to focus on only the most serious crimes and maintaining public order if the virus spreads.
The military could also provide support to emergency services if needed.
The government's response is in its first stage – containing the outbreak – with the number of UK cases rising from 39 to 51 on Tuesday.
Out of the positive cases, 12 people have since recovered.
It is "highly likely" the UK will see further infection, the prime minister has warned, and the next phase of government contingency planning will be to do with delaying the spread of the virus.
If the coronavirus, which causes Covid-19, becomes widespread, some non-urgent hospital care may be delayed to focus on treating those who are infected, while recently retired doctors and nurses may be called back to work.
Other possible measures include school closures, reducing large-scale gatherings and working from home.

What do I need to know about the coronavirus?

Health Secretary Matt Hancock said that widespread transmission of the virus across the UK was becoming "more likely" and urged people to "act on official medical advice".
Meanwhile, 12 new cases of coronavirus have been announced in England, eight of whom had travelled from Italy, and one each from Germany, Singapore, Japan and Iran.
The patients are from London, Hampshire, Northamptonshire, Bury, Wirral, Greater Manchester and Hull.
Consultancy firm Deloitte said one of its employees had tested positive for the virus after returning from Asia. A spokesman said one of the floors in its UK offices was affected.
A British woman has also been diagnosed with the virus at a hotel in Tenerife that was hit by an outbreak of the virus last week.
About 90,000 people have been infected globally since the outbreak of Covid-19, with cases in more than 50 countries and more than 3,000 deaths.
A British man who was infected on the Diamond Princess cruise ship in Japan became the first UK citizen to die from the virus last week.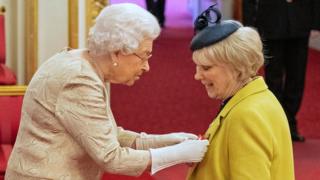 The Queen was seen wearing white gloves when she carried out an investiture at Buckingham Palace on Tuesday.
The palace would not confirm if the decision was linked to the coronavirus outbreak.


It's a finely balanced judgement – not wanting to scare the public but being straight with them about what might happen and how intervention to limit the spread of the virus might affect their everyday lives.
The government has chosen to make no secret of its assumption that things could well get significantly worse – after all the coronavirus plan published today is entitled "a guide to what you can expect across the UK".
If medical experts are assuming widespread transmission of the virus ministers can hardly hide that from the public.
Preparing secret contingency plans for school closures and then risking an uncontrolled leak might worry people more.
The plan, though, contains few details of how new powers might be used and how the NHS might find the beds and staff to cope with an increased number of very sick patients.
In the weeks ahead there will be increasing questions about the measures which have been flagged up with the launch of the plan.

While the vast majority of patients in the UK will have a mild to moderate illness, similar to seasonal flu, a minority will require hospital care and a small proportion could die, the government's plans warn.
There are no estimates given in the plans but they do warn of an increase in deaths, particularly among the elderly and those with existing health conditions.
Young children can become infected and "suffer severe illness", but overall the illness is less common in the under-20s.
It is possible an outbreak could come in multiple waves, the government said.
Wales' chief medical officer has suggested cases of coronavirus could increase from April with a peak in May or June.
There are four stages to the government's response, which also includes mitigating the impact of the virus once it becomes established and a research programme to improve diagnostics and treatment for the disease.
Boris Johnson reiterated on Tuesday that the "single most important thing" people could do was wash their hands with soap and hot water for the length of time it takes to sing Happy Birthday twice.
He added: "I want to stress that for the vast majority of the people of this country, we should be going about our business as usual."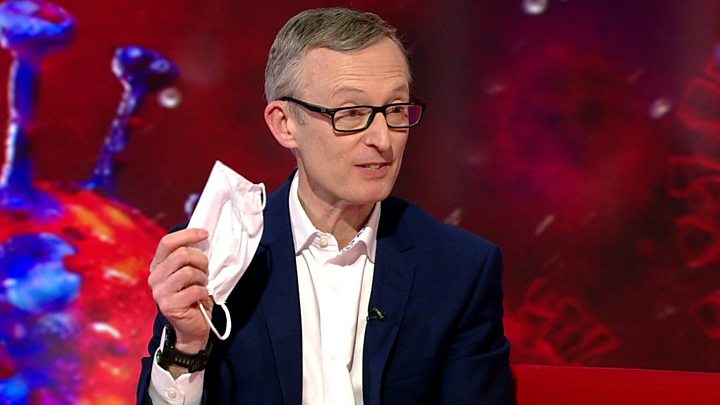 Mr Johnson said schools should stay open "if possible" and follow advice from Public Health England.
Meanwhile, Chancellor Rishi Sunak has ordered Treasury officials to work up plans to support the public health response, businesses and the economy in his Budget on 11 March.
Shadow health secretary Jonathan Ashworth has said Labour would seek to work "constructively" with the government.
However, he has called for emergency legislation to ensure those working in the gig economy are guaranteed sick pay, and for the government to provide emergency funding to support the NHS through the outbreak.
Labour leader Jeremy Corbyn has warned the NHS was already at 94% bed occupancy before coronavirus hit.
Mr Hancock told MPs that people who needed to self-isolate to protect others were entitled to sick pay.
He added that resources had been increased to the NHS, but did not rule out the government taking future action if needed.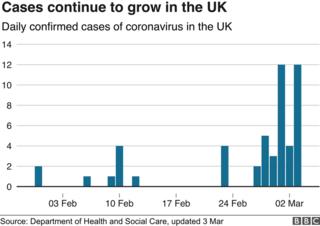 In other developments:
European markets have climbed for a second day after fears over coronavirus affected shares, and Bank of England governor Mark Carney said policymakers stand ready to support the British economy
Mayor of London Sadiq Khan said there were currently no plans to postpone the London Marathon nor to restrict public transport
England's Six Nations game against Wales on Saturday and Scotland's against France on Sunday will go ahead, however England prop Mako Vunipola has gone into self-isolation as a coronavirus precaution and will not join the squad
UK supermarkets have said they have "well-rehearsed contingency plans" to deal with the outbreak and ensure continued availability in stores.
G7 finance ministers have said they will use "all appropriate policy tools" to tackle the economic impact of the virus
The Tokyo 2020 Olympic Games could be postponed to the end of the year, according to the country's Olympic minister
As of Tuesday morning, the Department of Health said 13,911 people had been tested in the UK, of which 13,860 were negative.
The outbreak originated in China's Hubei province in December before spreading globally.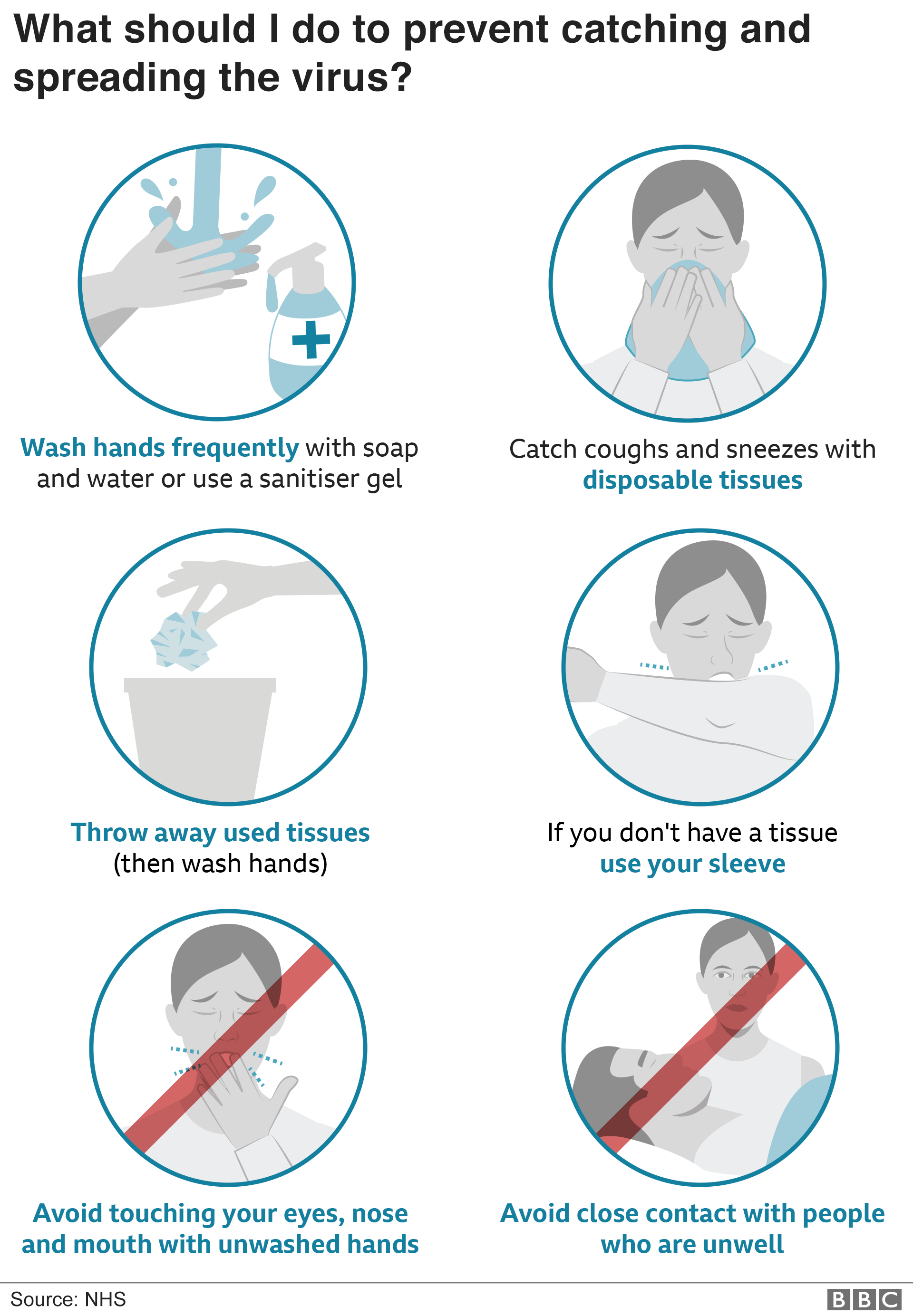 The battle plan stops short of predicting how many people would be infected in an epidemic in the UK.
Worst case scenario modelling suggests 80% of people can become infected when there is a new virus like this.
But officials believe it will not be this high.
The evidence suggests just over half of people infected develop symptoms and 1% of those infected could die. The elderly and those with existing health conditions are the most at risk.
If there is a widespread transmission – which seems highly likely at this stage – it could take two or three months to peak. The peak would last two or three weeks and about 50% of people who become infected could become infected in those peak weeks.
There would then be a period of two or three months of declining cases, although the battle plan acknowledges there could be multiple waves.
The government is likely to use its most drastic measures at its disposal just ahead of the peak in an attempt to flatten it.


What questions do you have about the UK's preparations?
In some cases your question will be published, displaying your name, age and location as you provide it, unless you state otherwise. Your contact details will never be published. Please ensure you have read our terms & conditions and privacy policy.
Use this form to ask your question:
If you are reading this page and can't see the form you will need to visit the mobile version of the BBC website to submit your question or send them via email to YourQuestions@bbc.co.uk. Please include your name, age and location with any question you send in.
Read more: https://www.bbc.co.uk/news/uk-51718917