Authorities in virus-hit country take extreme measures as Covid-19 takes hold in Europe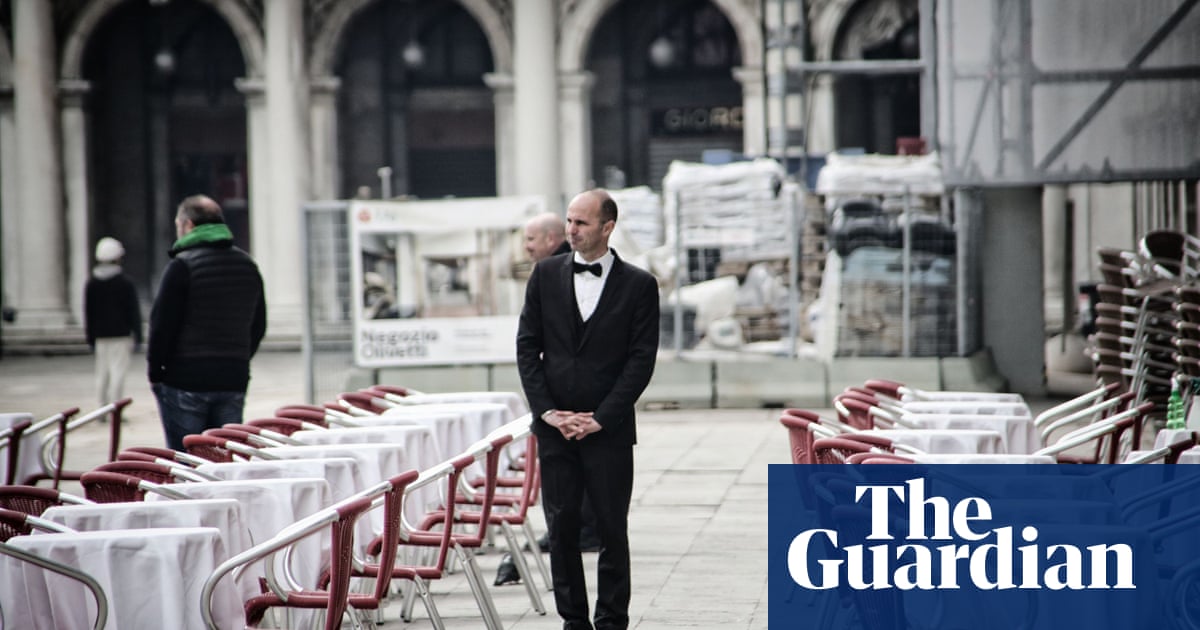 Italys government has ordered all shops, bars and restaurants across the country to close as the countrys death toll from the coronavirus outbreak rose by 31% in the space of 24 hours to a total of 827.
As governments across Europe cancelled events, shut schools and imposed travel bans and the World Health Organization formally declared a pandemic, the Italian prime minister, Giuseppe Conte, said all stores would close nationwide bar those selling basic necessities, such as pharmacies and supermarkets.
Industries can stay open, but with strict measures in place, as well as essential services such as banks. Transport will be guaranteed, Conte said on Wednesday night, warning Italys population of over 60 million not to rush to the supermarkets as shelves would be restocked as normal.
On Monday the government banned its 62 million people from all travel unless certified as justified on professional or health grounds, and asked people to stay mainly at home. Just a few days ago I asked you to change your habits, and you have responded in an extraordinary way, Conte said.
Italians great sacrifices were making a great and precious contribution to the country, he said. He added that the impact of the new measures would only be clear in a few weeks time and thanked the nation for its efforts, saying: Well soon return to hugging each other.
Earlier on Wednesday, Italys civil protection service said the total number of coronavirus cases cases in the EU member state that has been by far the hardest hit by the virus had risen to 12,462 from 10,149, with 560 of those in intensive care.
Saying that the word pandemic was not a term to use lightly, the WHOs director-general, Tedros Adhanom Ghebreyesus, warned on Wednesday that the challenge was not whether countries could change the course of the virus but whether they would. Some are struggling with a lack of capacity, but some with a lack of resolve, he said.
Evidence of a widening European crisis began to appear, with Albania, Belgium, Sweden, Bulgaria and Ireland all registering their first deaths from the coronavirus and Spain confirming a steep rise in cases to 2,152 the second highest in Europe after Italy and 50 deaths.
Angela Merkel, the German chancellor, said 60-70% of the countrys population could become infected and the priority was to slow the spread of the virus so health systems could cope. Germany has confirmed 1,300 infections, with two deaths, and recommended the cancellation of all events with more than 1,000 people.
The Elyse palace said the president, Emmanuel Macron, would address the nation on Thursday evening. Health minister Olivier Vran advised vulnerable people to stay at home and barred external visits to old peoples homes for several weeks. France has now recorded 2,281 confirmed cases in 10 main clusters in France and 48 deaths.
Read more: https://www.theguardian.com/world/2020/mar/11/italy-faces-calls-to-close-everything-to-tackle-coronavirus