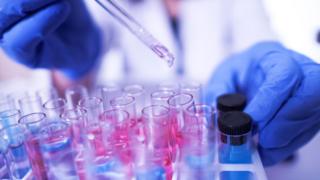 Four new cases of coronavirus have been confirmed by the Department of Health, bringing the total number of cases in Northern Ireland to 16.
All four cases are adults and one case involved travel from northern Italy.
Three of the cases can be traced to a previously reported case that involved recent travel to northern Italy.
Meanwhile, the Western Health Trust has asked people not to visit patients in its hospitals and community facilities unless it is "absolutely essential".
It also appealed to those attending appointments to come alone.
The Public Health Agency is currently undertaking contact tracing for all four new cases in Northern Ireland.
In a tweet, the Public Health Agency said that there have been 237 tests carried out in Northern Ireland, of which 221 have been negative.
In the Republic of Ireland, 10 new cases of Covid-19 were confirmed on Tuesday bringing the total to 34.
In the UK, six people have died from the virus while it has been confirmed that Health Minister Nadine Dorries has become the first MP to test positive for the illness.


Speaking after a meeting of the EU Council, Taoiseach (Irish PM) Leo Varadkar said leaders agreed their highest priority "must be protecting public health and human life preventing the spread of the virus and working to mitigate its impact on our people".
"We agreed funding research in Europe to help develop new tests, new treatments and a vaccine as rapidly as possible," he said.
"We agreed the need for a coordinated approach for the procurement of medicines, medical devices and protective equipments."
Mr Varadkar said European leaders had also considered the potential economic impact of this crisis which, he said, could be "severe and long lasting".
Coronavirus disruption
Leaders agreed the "necessary flexibilities" would be made available.
He said health and other relevant ministers would talk to each other on a daily basis.
Disruption caused by the virus in Northern Ireland continues, with the first and deputy first ministers announcing the cancellation of their planned trip to Washington DC.
Northern Ireland's largest cinema chain has announced a 'seat separation' policy – in which every other seat will be left empty – while St Patrick's Day parades in Londonderry, Newry and Downpatrick have been cancelled.
Northern Ireland Finance Minister Conor Murphy met Treasury officials on Tuesday in London along with counterparts in Scotland and Wales.
He said he would work to ensure that Northern Ireland gets the necessary "associated support" from Westminster to mitigate any economic damage caused by coronavirus.
"I would intend to continue that conversation because as this unfolds, none of us know what the full impact will be," he told MLAs in Belfast.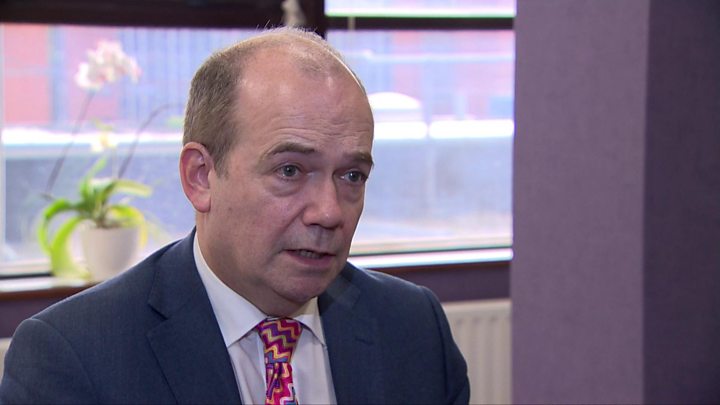 Dr Michael McBride, Northern Ireland's chief medical officer, said he is anticipating "increased numbers of cases over the next weeks and months".
"That won't be a sign of failure but it will be evidence that this virus continues to spread and we will, at some point in time I anticipate, see the emergence of community transmission."
He added that no one in Northern Ireland had yet suffered from severe illness because of coronavirus and people "can be reassured that for the vast majority of people this is a mild to moderate illness".
Meanwhile, the UK Foreign Office has warned against all but essential travel to Italy.
An FCO spokesman said: "The advice is that anyone who arrives from Italy subsequent to the Italian government decision should now self-isolate for 14 days."
On Monday the Italian authorities extended strict quarantine measures to the entire country from Tuesday.
Irish Tánaiste Simon Coveney has also upgraded advice to Irish citizens, recommending against travel to the whole of Italy.
Read more: https://www.bbc.co.uk/news/uk-northern-ireland-51821951