Minority continue to flout decree as nation records biggest daily rise in coronavirus deaths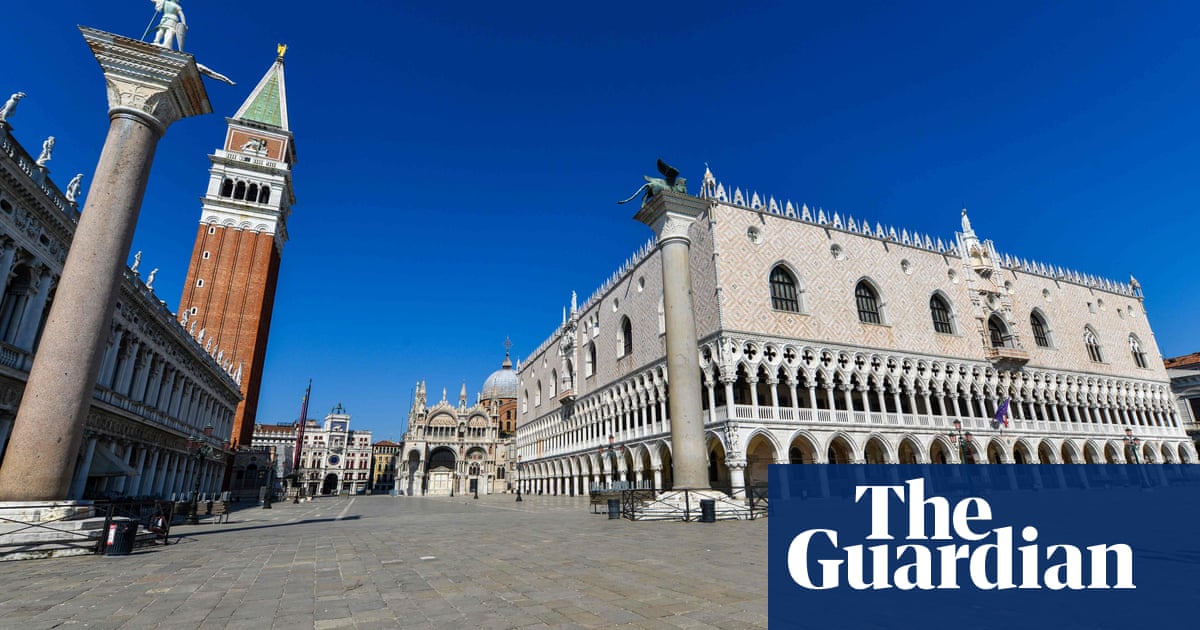 Italian authorities have pressed charges against more than 40,000 people for violating the lockdown imposed to contain the coronavirus, according to figures from the interior ministry.
While millions of Italians have been staying at home since 9 March, when the prime minister, Giuseppe Conte, imposed a national quarantine, a minority of the population have violated rules requiring citizens to venture out only if strictly necessary, such as for work, health-related reasons or grocery shopping.
Italy reported its biggest daily rise in deaths on Wednesday, with 475 new fatalities. The country now has 35,713 cases approaching half the total for China, which stands at 81,102.
Police stopped and checked 700,000 citizens between 11 and 17 March, 43,000 of whom were found to have violated the decree, which also ordered the closing of shops, bars, restaurants, gyms and swimming pools.
One of the most serious cases happened in Sciacca, Sicily, when a man who had tested positive for Covid-19 was discovered by police while out shopping, despite the strict order to self-isolate at home. Prosecutors opened an investigation and accused the man of aiding the epidemic. If convicted, he could face up to 12 years in prison.
On 10 March a 30-year-old man was stopped by the police in Turin at 2.30am while soliciting a sex worker.
Police near Venice pressed charges against a priest because he was officiating at a funeral. Another priest was reported for the same reason in Torre Annunziata in Campania, together with relatives of the deceased. Funeral services are banned under the decree.
The prosecutors office in Aosta, in north-west Italy, opened an investigation against a man for aggravated attempt to spread the epidemic because he had not informed his doctors of suspected coronavirus symptoms before undergoing plastic surgery on his nose. The man subsequently tested positive for Covid-19.
Read more: https://www.theguardian.com/world/2020/mar/18/italy-charges-more-than-40000-people-violating-lockdown-coronavirus