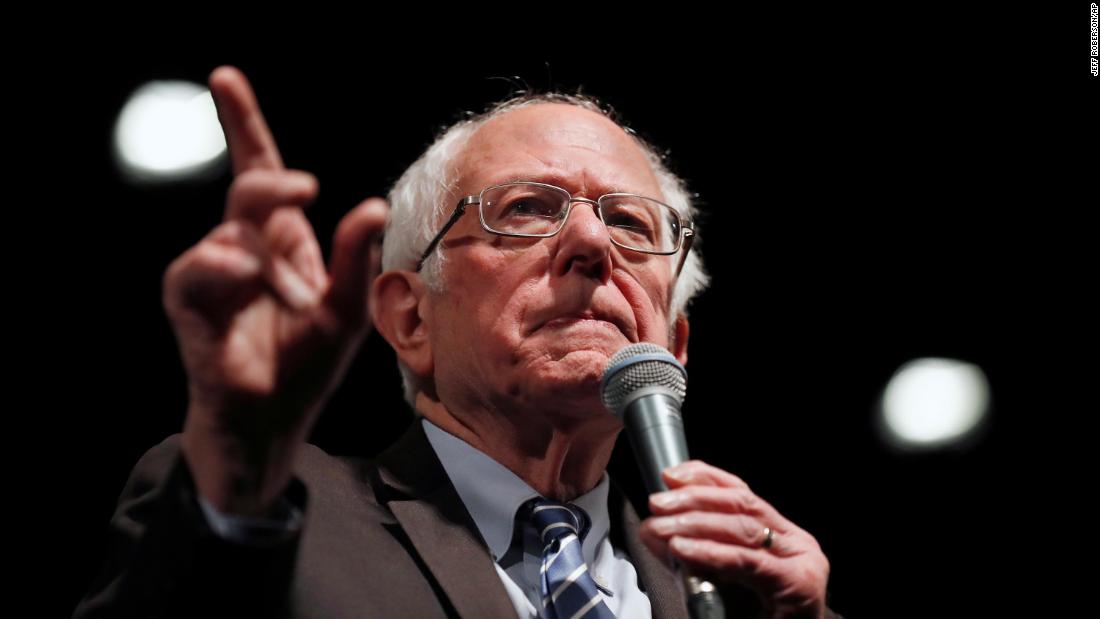 (CNN)Last night, Joe Biden solidified his control of the Democratic nomination. With resounding victories in Florida, Illinois and Arizona, he has proven to be the most formidable candidate in the competition. Amid a major pandemic and economic crisis, Democratic voters are turning to the former senator and vice president to defeat President Trump in November.
Doing so will allow the Democrats to unite as a party and concentrate their political energy on winning the election in 2020. There is even a very real possibility of them shifting partisan control of the Senate. More consequential, Sanders bowing out would allow Democratic voters to sit out the remaining primaries so that everyone can keep their
social distance
. With the nomination locked up for Biden, there is no need to risk doing anything that could potentially help spread this devastating virus.
Stepping down would be a heroic act by a politician who had an immense impact on American politics. When the history books are written, Sen. Sanders will end up being remembered as a hugely consequential figure despite having lost the nomination two times and having a
meager legislative record
.
Sen. Sanders was instrumental to transforming the policy agenda within the Democratic Party. In presidential politics, Democrats had spent several decades since Ronald Reagan's victory in 1980 shifting to the center in an attempt to avoid being branded as too far left. Even President Obama, who pushed one of the boldest domestic agendas since the 1960s, was extraordinarily cautious in the way that he framed his government plans and avoided ideas that could be labeled as too radical. Rather than single payer national health insurance, for instance, the
Affordable Care Act relied
on regulatory mechanisms, online markets and expansion of existing programs — such as Medicaid — to provide better coverage.
But now the competition is over. Biden is the candidate and in a moment of genuine, catastrophic crisis, the nation turns its lonely eyes to him. Sanders needs to do the right thing. He has to make a big decision, to step out of the race and offer a bold speech calling on all of his supporters to enthusiastically and aggressively line up behind the Democratic ticket, without any reservation or hesitation. The stakes are too high.
If he does this now, and closes this chapter of his political book, he will go down as the politician who did more than anyone else to revive progressive politics in America—both inside and outside of the Democratic Party. He will be the outsider and the renegade who mobilized a movement behind ideas that had been left behind and new proposals that never even had a chance to be heard.
Ironically, given the severity of the health crisis we are facing, Sanders might even live to see Medicare for All become the law of the land.
Read more: https://www.cnn.com/2020/03/18/opinions/bernie-sanders-primary-campaign-zelizer/index.html