Jim Edmonds is caught between a rock and a hard place on this one, awaiting coronavirus test results while "fuming" over the status of his three children with estranged wife Meghan King Edmonds.
As it turns out, the former Real Housewives of Orange County star apparently took the kids — 3-year-old daughter Aspen and twin 21-month-old sons Hayes and Hart — to California a couple of weeks ago without his knowledge. And now, because the former MLB star was just recently tested for coronavirus and is still awaiting the results, he's not yet allowed to travel to go see them. Uh-oh!
Related: Notorious Homebody Kylie Jenner Drops New Coronavirus Quarantine Video
At issue here is whether Meghan has legal approval to take their children on the excursion to Los Angeles without getting Jim's consent. A rep for the former reality TV star spoke to Us Weekly about it, and claimed the 35-year-old momma was allowed to take them "on a pre-approved trip, signed off on by the guardian ad litem."
However, an insider indicates things may not be that simple. The source pushed back on the "pre-approved" journey, instead asserting Jim wasn't told about Meghan's intention to take the kids from Missouri back home to California:
"Meghan took the kids to California unbeknownst to Jim. He can't see his kids and he's not going to travel. She can't do that without talking to him first and Jim is saying that this was not discussed with him before she did it."
Hmmm…
And now, Jim is at least temporarily held up from travel because of his own COVID-19 concerns. The former St. Louis Cardinals outfielder, who fell ill recently, is awaiting the results of a test for the novel coronavirus and is to remain in one place until he hears whether or not he's tested positive.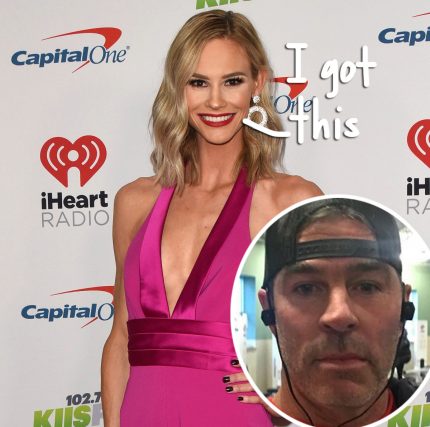 Read more: https://perezhilton.com/meghan-king-edmonds-jim-edmonds-coronavirus-custody-battle/