Critics likely to claim Moscow will exploit goodwill gesture as public relations coup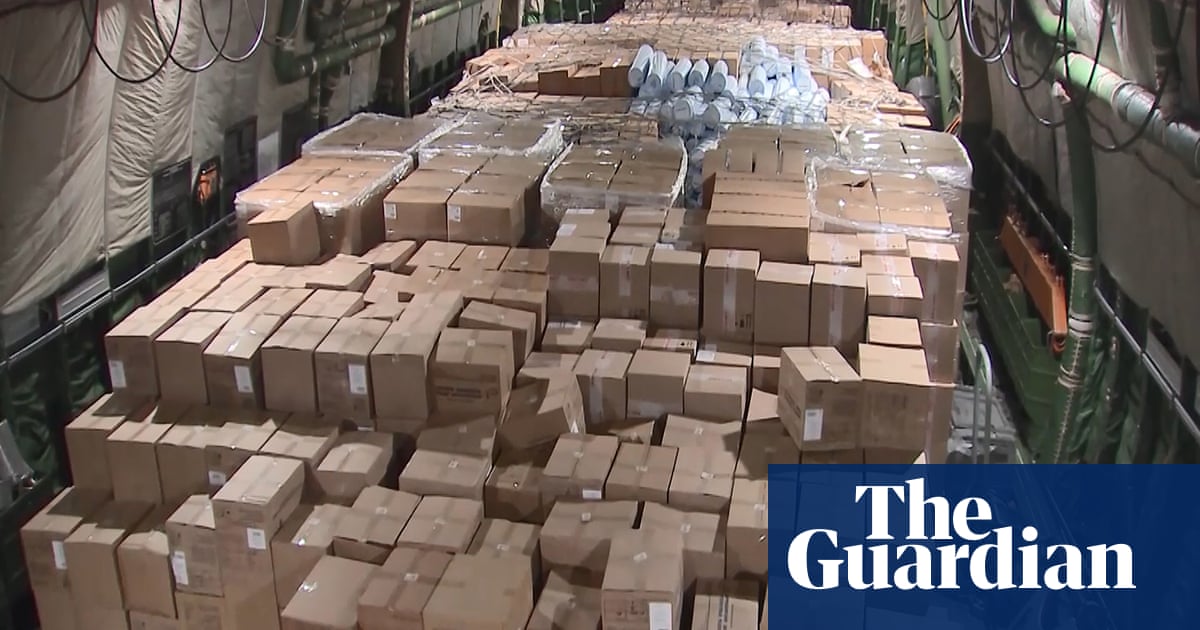 Russia has dispatched a cargo plane with masks and medical equipment to the US after Donald Trump accepted an offer of humanitarian aid from Vladimir Putin to fight the coronavirus outbreak.
The plane, a Russian Antonov An-124-100 military transport, left from Chkalovsky airfield outside Moscow on Tuesday night and will arrive in the US on Wednesday after refuelling at Shannon airport in Ireland. Footage from the plane broadcast by Russian state television showed stacks of cardboard boxes in the cargo hold.
The delivery is likely to stir controversy among critics of Trump, who have said Putin will portray the goodwill gesture as a public relations coup and use it to bolster Russias efforts to escape sanctions for meddling in the 2016 US elections.
Masks and other medical equipment are also in short supply in Russia, where the number of infected with coronavirus rose by 440 on Wednesday to a confirmed 2,777 cases. The Moscow mayor, Sergei Sobyanin, warned Putin last week that the official tally of cases underestimated the severity of the outbreak.
Read more: https://www.theguardian.com/world/2020/apr/01/coronavirus-russia-sends-plane-full-of-medical-supplies-to-us