Thousands of unhoused people remain on the streets or in overcrowded shelters as hotel rooms sit unused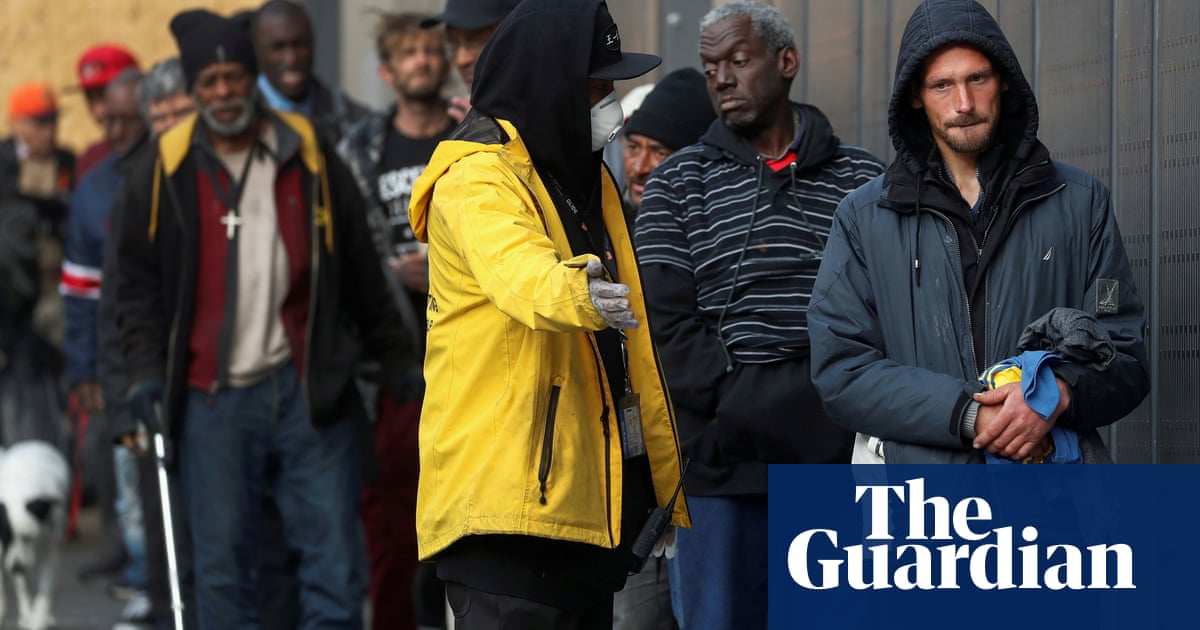 As San Francisco enters its fourth week of sheltering in place, the thousands who are homeless in the California city remain more at risk for infection with Covid-19 than ever, advocates say.
With the two public health crises of homelessness and coronavirus colliding head-on, San Francisco is grappling with what homeless outreach advocates and local lawmakers are calling a failure in response.
Thousands of people are living in overcrowded shelters and on the streets, with less access to resources, showers and ways to stay healthy than before the start of the pandemic. At least three shelter residents have tested positive for the virus.
TheSan Francisco mayor, London Breed, has promised to open new congregant shelters to ease overcrowding and toprocure hotel rooms for the most vulnerable among the homeless population. We are moving forward with getting our vulnerable residents into hotel rooms, and prioritizing public health in all of our decision-making for those living in congregate settings, Jeff Cretan, the mayors spokesman, told the Guardian.
But two branches of citygovernment are split over how to handle the crisis, with the board of supervisors unanimously siding with activists in calling the mayors efforts insufficient and delayed. The city cant house just some in hotel rooms and let thousands remain at risk for infection, they said. Ultimately, it comes down to whether we view every single persons life as having value, Matt Haney, a supervisor, said. The rest of us are sheltering in place. The rest of us understand the value of staying at home. But for this population, the city is willfully putting them in grave danger and, as a result, putting everybody else in grave danger.
The clearest symbol of the disconnect over crisis response is the Moscone Center. Just last week, the mayor was touting efforts to turn the conference center where Steve Jobs introduced the iPhone 13 years ago into an emergency homeless shelter. Following widespread outcry after photos from inside showed thin mats on the floor, divided into physically distanced cells by masking tape, officials were forced to reconsider their emergency shelter plans entirely.
Happy just to have a place to sleep
When San Francisco issued a stay-at-home order on 16 March, there was little guidance for what the estimated more than 8,000 homeless individuals in the city could do to protect themselves from the coronavirus and help prevent its spread.
The order urged them to find shelter and government agencies to provide it, but the citys shelters were already filled to the brim and constituted just the kind of crowded setting that public health officials warned could help spread Covid-19.
In an effort to enact better physical distancing protocols at the shelters, city officials stopped taking new residents the day after the order. The waitlist for a bed swiftly grew to 1,089.
Meanwhile, many not-for-profit organizations that offered services to the unhoused were forced to close. Shelters that used to allow people to congregate during the day closed their doors. So did gyms with showers, businesses with public restrooms and even the public library, where the unhoused can stay dry from the rain. San Francisco had officially prohibited tents on public sidewalks in 2016, but activists started passing them out, in hopes that a thin layer of nylon and polyester would help keep individuals safe.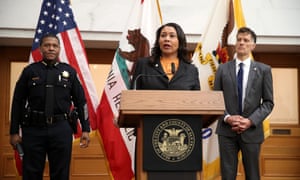 Read more: https://www.theguardian.com/world/2020/apr/08/san-francisco-coronavirus-homeless-shelter