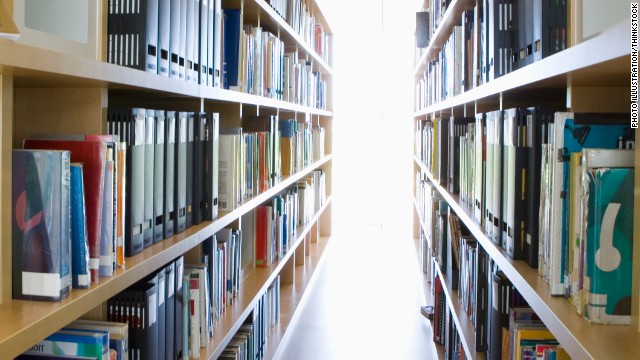 (CNN)"All of our formerly reliable sources of revenue — tuition, research grants, clinical revenue, private philanthropy and income from our investments and endowment — will almost certainly be significantly and adversely affected."
Dozens of other universities have
done likewise
, shaken not only by the current costs associated with shutting down campuses and refunding student fees, but trying to prepare for an uncertain future. Yale University
has already frozen
hiring until June 2021 — more than a year away — predicting that things are only going to get worse.
The Covid-19 pandemic has higher education teetering on a precipice.
Every industry is at risk in our struggling economy. Although it feels like the lockdown has been going on forever, we're just at the start of sorting out the political, economic, social and cultural ramifications of this crisis.
Our colleges and universities will need more infusions of cash from both federal and state governments to make it through the disruptions that are yet to come, but it's time to start thinking about how to go beyond bridge loans and stop pretending that we'll ever get back to normal.
Whatever emerges in the world of higher education, it won't look the same as it did when we all started the academic year last September.
The next wave of funding should prioritize alleviating student debt and securing the employment status of the vast numbers of contingent workers that increasingly teach American college students.
We're going to need a lot more money, but it's not unprecedented. Instead, it's time to break the cycle of austerity that has left our students, institution, and educators so vulnerable to crisis. We have to stop cobbling together educations based on unsustainable debt for students and low-paid, part-timers in the classroom.
Students deserve free, or at least debt-free, high-quality educations. Teachers and staff deserve full-time jobs at a living wage. Every penny should be subordinated to the core mission. Austerity, if it must come, must start at the top of the hierarchy.
Resiliency is key. Donna Carroll, president of Dominican University in the Chicago area (where I taught for over 10 years), told me that as we move forward, "the focus has to be on students and families. Higher ed needs to adapt and we will adapt. Stimulus funding in the short term will bridge us. But we will only all make it if students have the ability to persist and the economic wherewithal to do it."
The recent leap into online learning at most schools has been impressive in some ways but, of course, uneven. Not all professors are fluent in online systems, not all universities have the IT infrastructure to support widespread online learning and not all students have access to the internet and reliable work spaces in their home. And all of this is before taking into account supporting people who actually catch the novel coronavirus.
But then what? Summer classes have also moved mostly online, but if we can't resume normal operations in the fall, will any students show up? Will fall term be canceled altogether?
Carroll told me she's worried that Illinois will not be able to meet its current financial aid obligations, and of course the students won't have the money, leaving Dominican on the hook.
As a faculty member at Dominican, I was so proud of the work we did educating first-generation students (and often first-generation Americans), but I was always aware of the thin line between solvency and crushing debt in a mission-driven private institution.
Representative Ilhan Omar, the Democrat from Minnesota who represents the district housing my current employer, the University of Minnesota, agrees that the next phase of a higher education response should focus on students. Over email through a spokesperson, she said, "This crisis is showing the importance of fully funding public colleges and making them tuition-free and canceling and fully compensating for student loan debt."
It's increasingly clear that the current crisis has at least a two-year timeframe. As we ramp up testing, treatment, and hopefully eventually a vaccine,
we need to be prepared for waves of outbreak
and brief localized shutdowns. CARES was a short-term panicked response. When Congress comes back — and they never should have left — it's time to shift to long-term thinking and resiliency across categories.
For our colleges and universities, that means fighting for a simple principle that has long been abandoned in too much of our conversation around higher education. It's a public good. Restoring public financial support will fuel that resiliency in the unpredictable decades to come.
Read more: https://www.cnn.com/2020/04/15/opinions/colleges-and-higher-ed-covid-19-changes-perry/index.html