A 96% drop in passenger numbers because of coronavirus restrictions has not been matched by cuts in flights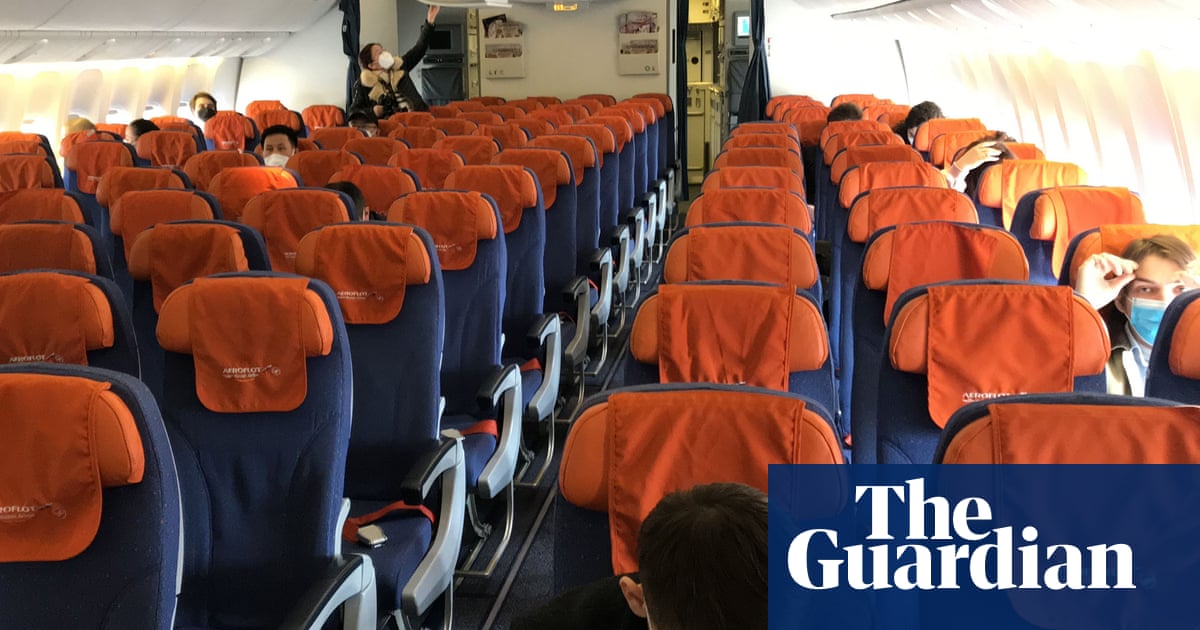 The coronavirus outbreak has provoked a string of unsettling sights, such as the sudden widespread use of masks, shuttered businesses and deserted streets. Another unusual phenomenon is also playing out in the skies near-empty airplanes flying through the air.
Widespread travel restrictions around the world have slashed demand for air travel, with more than eight in 10 flights canceled. But there is a disparity in the US while the Transportation Security Administration (TSA) has reported a 96% slump in passenger volume, to a level not seen since 1954, this hasnt been matched by the number of flights being scrapped.
Slightly more than half the flights within the US have been canceled, leading to a slew of near-empty flights. Less than one in 10 seats on domestic flights were filled by passengers last week, according to an estimate by Dan Rutherford, aviation director at the International Council on Clean Transportation.
The evidence suggests that the number of people flying is dropping faster than the flights so there are a lot of empty planes, he said. The airlines are left to figure this out for themselves and they are playing catch-up.
This situation is leading to a huge environmental waste, Rutherford said, as planes burn huge amounts of fuel to transport just a handful of people around America.
In March, Sheryl Pardo shared a video of her being upgraded to first class and given a personalized safety briefing after being the only passenger to check in to an American Airlines flight from Washington to Boston. Meanwhile, a Virgin Atlantic flight from London to New York subsequently carried just seven people.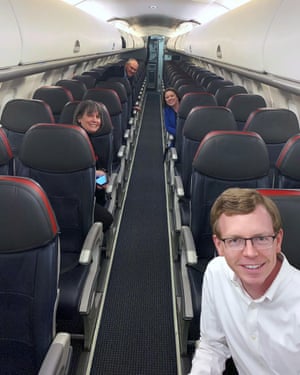 Read more: https://www.theguardian.com/business/2020/apr/17/us-airlines-empty-planes-coronavirus-environment