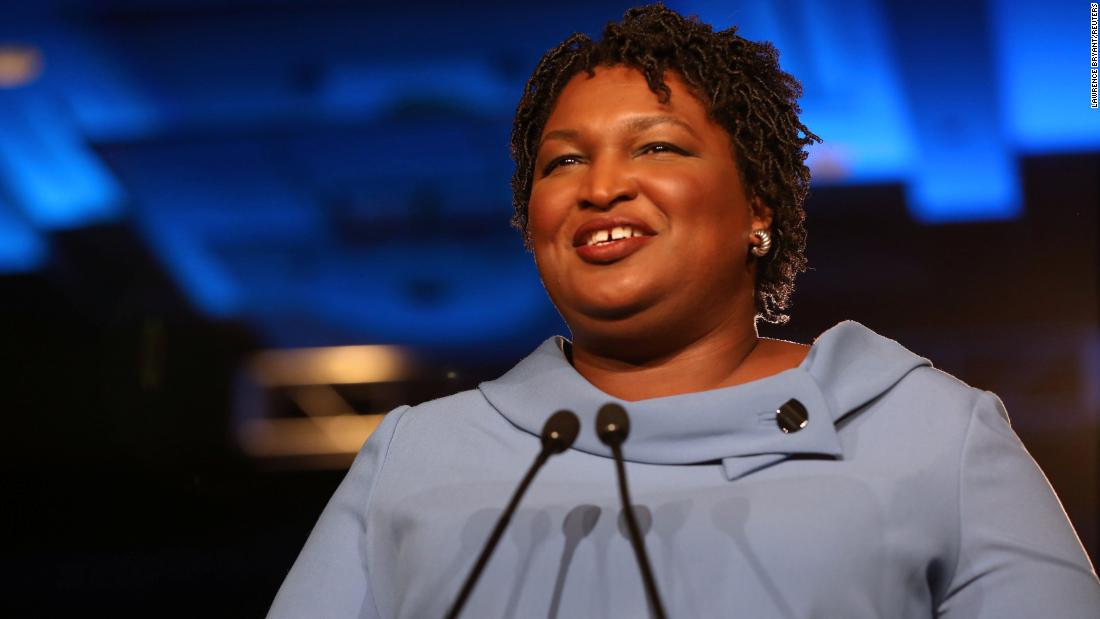 (CNN)Nearly 30 years ago, I met Stacey Abrams at a training for student organizers hosted by the A. Philip Randolph Institute, an organization for African American trade unionists. I had just been suspended by Columbia University for protesting the university's plans to turn the Audubon Ballroom, where Malcolm X was shot to death, into a biomedical research facility. And Abrams was on her way to becoming student body president of Spelman College.
And it's time for Abrams to break one more barrier — as Joe Biden's vice-presidential candidate. She has many of the strengths that can help Biden win in November, including popularity among key Democratic constituencies: progressives, young voters and voters of color — and the data
backs it up
.
But Abrams has something more — a determination to get the job done, no matter what challenges may stand in her way. And given the stakes of the 2020 election, that tenacity will be a quality critical to winning back the White House in November
But Abrams also brings something to politics that is often lacking — creative approaches to complex challenges, and given the current pandemic crisis we are facing, we need her creative thinking, now more than ever.
But Abrams has another key quality for high office — when she sees injustice, she takes action. In the wake of allegations of
rampant voter suppression
plaguing the 2018 election and the silencing of Georgians across their state, Abrams
flexed
her executive repertoire by building an 18-state voter protection network,
Fair Fight 2020
, that is wholly unprecedented in Democratic politics. Abrams has worked with federal, state and local leaders to build up the organization,
raise millions
of dollars to finance the efforts in Georgia and nationally, and anticipate GOP suppression tactics.
She has
created
a national organization,
Fair Count
, to target hard-to-count voters in the 2020 Census. Fair Count is operating in multiple states and works in partnership with groups preparing for redistricting. And on top of an ever-expanding portfolio of service, Abrams
launched
a 12-state policy initiative, the Southern Economic Advancement Project, that is helping bring progressive policy and implementation strategies to the South. In short, she knew even if she could not become governor, that there was still work that needed to be done — and now she is doing just that.
My confidence in Abrams is not a dig on any other potential pick for vice president, but a recognition that leadership and experience can be gained in more than one way — and that the proof is not just a glossy cover letter, but the tangible results of hard work in communities across the country.
I would be remiss if I did not mention a former president who was counted out and dismissed because he only had a short stint in the Senate on his side — and minimal management history — but his dramatic success shows that sometimes titles and lines on a resume are not the most predictive metric. Former President Barack Obama changed the calculation of what it means to be day-one ready, and a Vice President Abrams would do just the same. Abrams may not look like the traditional candidate, but to accomplish what she has in the South and across the country, she had to buck tradition.
Biden himself
referred
to Abrams as "the woman who should have been governor of Georgia." He's right. I would go one step further and refer to Abrams as someone who would be an ideal next vice president.
Read more: https://www.cnn.com/2020/04/24/opinions/stacey-abrams-joe-biden-vp-pick-jealous/index.html