Countries discuss Europe-wide recovery fund while German chancellor urges caution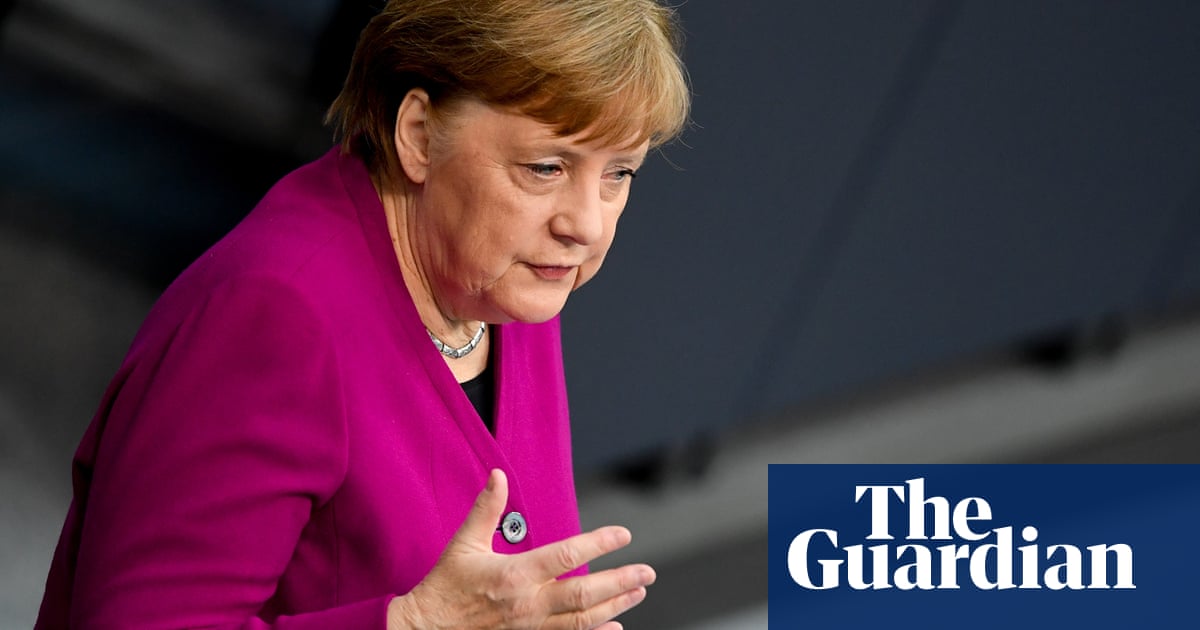 Angela Merkel has said the coronavirus pandemic is still at the beginning and parts of Germany may be rushing their exit from lockdown, as divided EU leaders held a video conference to try to agree a desperately needed Europe-wide recovery fund.
Worried that Germans were relaxing physical distancing efforts amid the reopening of smaller shops this week, the chancellor said some of Germanys 16 states were moving too fast and the country remained on the thinnest ice despite its early achievements.
Germany has the fifth highest number of confirmed coronavirus cases in the world, but has managed to keep its death toll down to just over 5,000, a far lower tally than in many other countries, mainly through early and extensive testing.
It is precisely because the figures give rise to hope that I feel obliged to say that this interim result is fragile, Merkel told parliament. We are still far from out of the woods. We are not in the final phase of the pandemic, but still at the beginning.
Christian Drosten, the director of the Institute for Virology at Berlins Charit hospital, said reopening shopping malls and larger stores could trigger a second wave in May and June, and the country risked gambling away its early advantage. Schools in Germany are due to reopen from 4 May and Merkel and state leaders are due to meet again on 30 April to review how to proceed after that.
In France, president Emmanuel Macron said on Thursday a detailed plan to exit lockdown will be unveiled early next week. Pupils will be returning to French schools from 11 May and the finance minister, Bruno Le Maire, said he hoped retailers other than restaurants, bars and cafes could reopen from the same date.
We want all retail outlets to be able to open in the same way, out of fairness, said Le Maire. Bars and restaurants were unlikely to reopen before mid-June because they are places of mixing, he added.
Retailers will need to limit the number of people in their shops at one time, Le Maire said, and the hardest-hit regions, such as eastern France and greater Paris, may have to wait longer for shops to reopen. Older peoples movements may also be restricted.
Avoiding a second wave of infections remains a priority, the public health authority chief, Jrome Salomon, said. Frances goal is not to create collective immunity by creating a second and then a third wave, he told a parliamentary hearing.
That seems too dangerous to us. The goal is to prevent the circulation of the virus, and to create favourable conditions allowing us to gain time before the arrival of effective drugs or vaccines.
Read more: https://www.theguardian.com/world/2020/apr/23/german-states-lifting-lockdowns-too-quickly-warns-merkel-coronavirus