Nearly 40% of the 448 pages have parts blacked out but that content including remarks by Trump is not a total mystery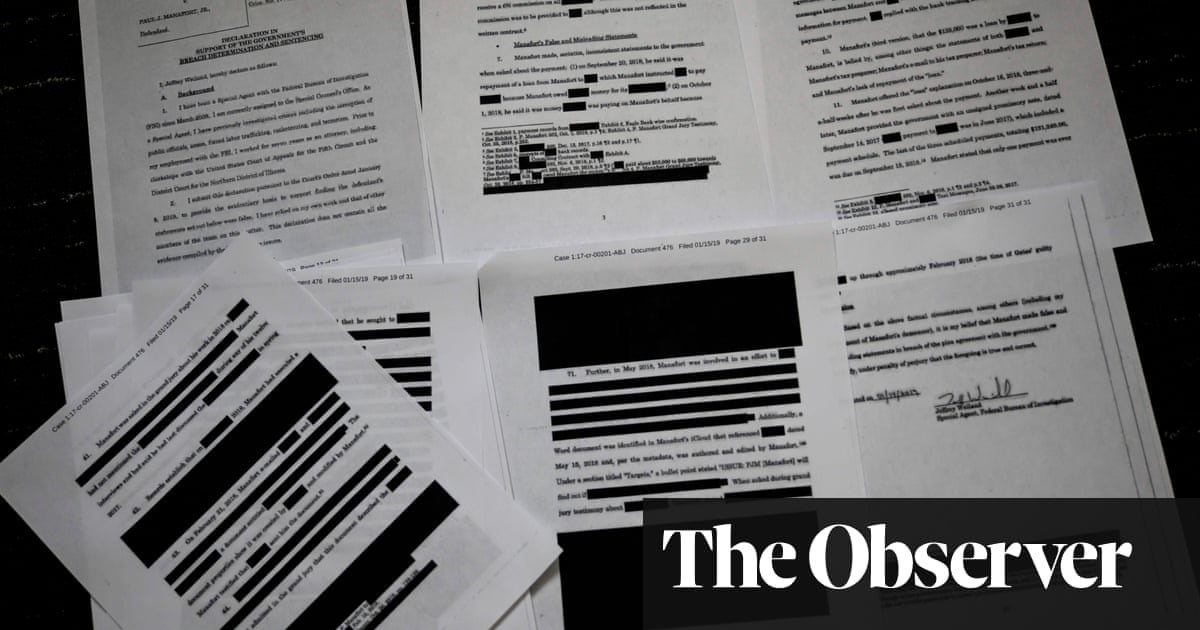 The Mueller report contains tantalising details of Trump campaign dealings with Russia and of the presidents possible attempts to obstruct justice. But much of it is blacked out. Nearly 40% of the pages in the document contain at least one redaction, totalling nearly 1,000 in all. In some parts, entire sections have disappeared.
The redactions fall into four categories. The largest is harm to ongoing matters. This refers to likely future trials, including that of Trumps friend and ally Roger Stone, who is due in court in November.
The second-biggest category is grand jury: material that might be used in ongoing legal matters. Information has also been removed which could compromise FBI investigative techniques. The fourth category is personal privacy. It concerns individuals peripheral to the core investigation by the special counsel, Robert Mueller.
Trumps attorney general, William Barr, will release a less-redacted version of the report to Congress. A close reading of the 448-page report made public offers clues as to what is missing, including remarks made by Trump about sensitive matters.
1. Russian interference in the 2016 election
The report gives a voluminous account of how Russian military intelligence hacked and released Democratic party emails, and how Moscow used social media to boost Trump and damage Hillary Clinton. The campaign was conducted by the Internet Research Agency (IRA), a troll factory in St Petersburg funded by the businessman Yevgeny Prigozhin.
Details of the IRAs structure, history and growth since 2014 have been redacted. Also hidden are paragraphs concerning Prigozhins background and ties to Vladimir Putin.
Paragraphs have been blacked out here because of harm to ongoing matters. They appear to illuminate work done by Twitter specialists and pro-Trump rallies organised by the IRA. Mueller has indicted Prigozhin and others but there is little prospect they will ever appear in a US court.
Some of the most intriguing missing sections concern the GRU spy agency. Technical details have been redacted on the grounds they might reveal FBI methods. They encompass how the GRU researched Democratic websites, surreptitious payments made by Bitcoin, and the lease of computers in Arizona and US cities.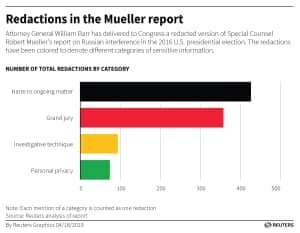 Read more: https://www.theguardian.com/us-news/2019/apr/19/mueller-report-redactions-whats-missing-clues