The worlds premier basketball league has spent decades cultivating the multibillion-dollar Chinese market, but the fallout from a single tweet has threatened to upset it all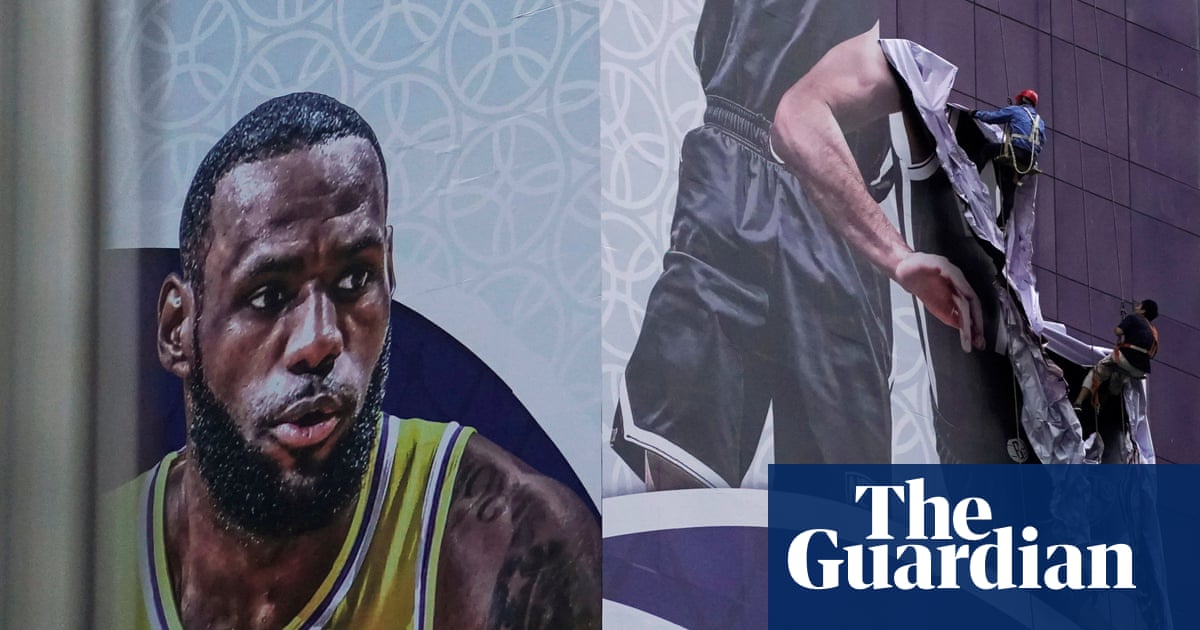 For Lisa Delpy Neirotti, the surest sign of the National Basketball Associations booming business in China came during her morning commute.
It was two years ago, and Delpy Neirotti, a sports management professor at George Washington University, was guest lecturing at Beijing Sports University. Riding the subway on her way to campus, she noticed other passengers watching NBA contests live on their smartphones.
It wasnt just one or two people, it was a number of them, said Delpy Neirotti, who has repeatedly traveled to China since the late 1980s. 8pm on the east coast is 8am there, so the games fall at a really good time.
When you walk through train stations, you see [Golden State Warriors star] Steph Curry everywhere. Were not talking small signs. Its large billboards of him holding a phone or something. Of all the sports, basketball is the one that [Chinese people] follow most. And those who follow are very passionate.
For decades, the NBA has worked to cultivate that passion, transforming China into the leagues most lucrative market outside of the United States. But now those efforts are in jeopardy, with the fallout from a tweet from a Houston Rockets executive supporting protests in Hong Kong straining relations between the worlds premier basketball league and its second-largest economy.
In the aftermath of the since-deleted tweet from Rockets general manager Daryl Morey that prompted condemnation from Chinas government and outcry from the countrys state-run media, several Chinese companies and brands have suspended or cut ties with the NBA.
Meanwhile, league commissioner Adam Silver has disregarded Chinese calls to punish Morey or condemn his tweet, instead following an initial apology that trigged backlash in the US with a longer statement supporting the right of NBA players and employees to speak freely in accordance with American values.
The result is an unresolved standoff set against the geopolitical backdrop of an ongoing US-China trade war and the continuing Hong Kong protests in which neither side seems eager to escalate nor willing to back down.
To wit: while the Los Angeles Lakers and Brooklyn Nets still were set to play a previously-scheduled exhibition game Saturday in Shenzhen, their Thursday contest in Shanghai was devoid of domestic advertising and not broadcast by Chinese media. Customary news conferences for players and Silver were cancelled by Chinese officials.
The larger stakes? A heretofore lucrative relationship among the NBA, its business partners and their counterparts in China.
Were not taking about a couple [former Houston Rockets player and Chinese basketball superstar] Yao Ming jerseys being sold in China, says Warren K Zola, a Boston College professor and sports business expert. Were talking about billions of dollars coming in.
This is an enormous tipping point for the league. Theyve targeted China as a market for the short and long term. And it has come to fruition. But then you have their social activism stance. The NBA and Adam Silver have been incredibly supportive of their players and employees being vocal.
So you have this tension money versus the rights given to people here in the United States in the Constitution. Its a huge conflict.
A quick firestorm
The conflict began last Friday night, when Morey tweeted an image that read, Fight for freedom, stand with Hong Kong.
Hong Kongs demonstrations started in June to protest a proposed extradition law that many city residents saw as a threat to the limited autonomy and additional rights including freedom of speech and assembly enjoyed by the former British colony since its handover to China in 1997.
The protests have since evolved to include demands for full democracy, and clashes between activists and police have sometimes been violent.
Chinas government and state media have painted the protestors as dangerous separatists challenging the nations sovereignty at the behest of American intelligence agencies, using the situation to stoke nationalist sentiment.
Unsurprisingly, Chinese reaction to Moreys tweet was overwhelmingly negative. Telecom giant Tencent and state broadcaster CCTV suspended broadcasts of Rockets games, while other sponsors suspended relations with the team. The Chinese Basketball Association, chaired by Yao, followed suit.
China has always been extremely sensitive on the issue of sovereignty, but part of this has to do with timing, said Bruce Dickson, a professor of political science and international affairs at George Washington University and an expert on China. [Moreys] tweet came in the middle of a long national holiday, right after the 70th anniversary of the founding of the [Peoples Republic of China].
Its also a time when the government is trying to stoke nationalism, and pin Hong Kong on foreign influences trying to interfere with their internal affairs. That resonates with Chinese audiences. And to top it all off, its the Houston Rockets. If theres any NBA team thats popular in China, its them. All of those things made this a quick firestorm.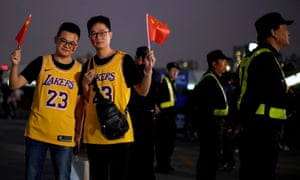 Read more: https://www.theguardian.com/sport/2019/oct/12/how-the-nbas-rift-with-china-laid-bare-the-cost-of-free-speech